Last Updated on October 1, 2020 by Hosting Advice

If you plan to start a new website, one of the first things you have to decide is what type of WordPress hosting package you should choose. If your website is based on the WordPress platform, you can compare WordPress Hosting vs Shared Hosting and choose the best option as per your budget and preferences.
Each plan has its share of pros and cons. So which plan will suit you the most is entirely subjective to your needs and requirements. In this article, we will analyze both the options and help you decide which one can be beneficial for you.
Can you create a WordPress site without hosting? Does WordPress have free hosting? Do I need hosting for WordPress? Get answer to all your questions before you select between the WordPress or shared hosting for you.
You require a professional web hosting company. With a plethora of choices, it is a daunting task to make an informed decision. When choosing the best web hosting provider, you might have dozens of questions in your mind, such as – affordable price, technical support, security, email features, control panel, and user interface.
Before we begin discussing each plan, let us first understand what web hosting is? If you want to make your website live on the Internet, you will rent space on a server. A web host or a web hosting provider will help you do that.
Whenever a user visits your website, they will be connecting to this server. So, this means if you do not host a website, it is not online, and it means no visitors.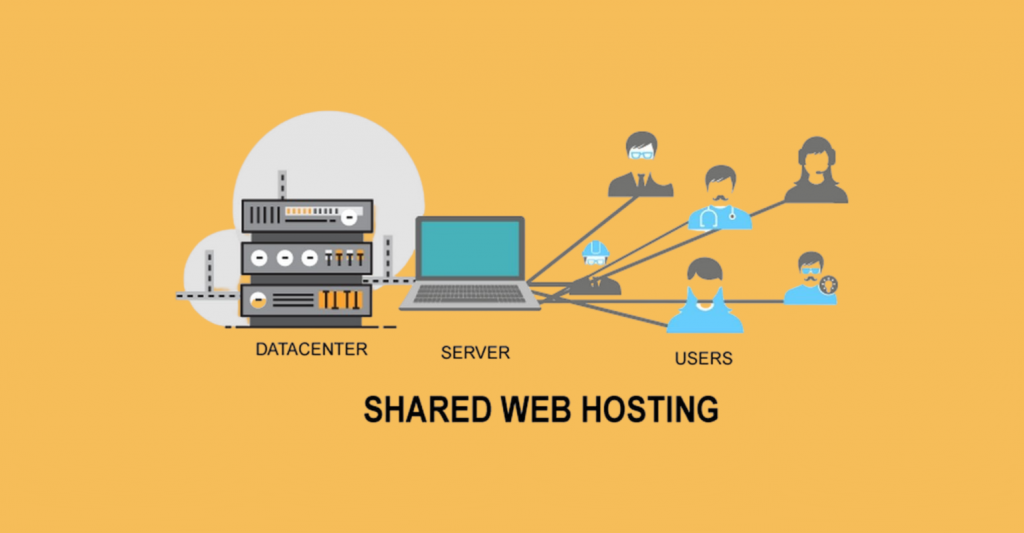 Remember, no two web hosting plans are alike, and you have to consider a myriad of things before you finalize a plan. Besides, considering what resources you need, the quality of the web host is also important.
Let us now discuss the two key types of hosting –
Shared hosting

WordPress hosting 
You must have questions in your mind like should I use shared hosting or not? Is shared hosting safe? This type of hosting is designed to host multiple website's on a single server. It is the most cost-effective way to publish your website online. It also offers support to multiple CMS. Since many users are using resources on a single server, the cost element stays low. Each user gets a section of a server where they can host files from their website.
The best thing about shared hosting is that it can host hundreds of users. When you are using shared hosting, you have easy access to a host of services such as – monthly traffic, email accounts, FTP accounts, and disk space.
Since there is no requirement for advanced configurations and high bandwidth, shared hosting is a perfect option for a blog or website. It is also user-friendly, and you get to make the most of easy tools helping in easy configuration, customization, and set up.
Let us understand the pros of shared hosting –
Low Cost – First and foremost, the cost element is one of the key benefits of shared hosting. Since you share the space with other users, the hosting provider generates profits, eventually offering cheaper rates to you. Considering all the new and advanced features offered by shared hosting, it  is undoubtedly a bang for the buck.
Convenience – Shared hosting is convenient, as web hosting takes care of all the technical aspects of the server. It is a perfect option if you lack the know-how workforce to manage the server, or you want to concentrate on other aspects of the business.
Accessible – Easy accessibility is one of the key benefits for all web hosting seekers. You need to open an account, sign the dotted line of the contract, and start creating a site.
Flexible – You can opt for a shared plan that suits the needs of your website. If you require another website, more FTP users, and extra cloud storage, you can upgrade your plan that offers all of these.
24/7 Customer Support – You can make the most of around the clock customer support via phone calls, chat, or email. If you have any issues associated with your website, you can contact the technical support team and resolve it in no time.
Easy to Self Manage – Easy and straightforward set up is another benefit of shared hosting. Most web hosting providers offer you a control panel using which you will manage your website without any hassle. With a simple user interface, you won't find any issues while managing administrative tasks and monitoring tasks associated with running a server.
Let us now discuss the disadvantages of shared hosting –
Security Reasons – You cannot install anti-virus software to protect your website, making your website vulnerable to hackers. If any of the website's on the shared server run a malicious program, it will affect all the server website's including yours. Unfortunately if your website is hacked, you'll have to take various steps to fix your hacked WordPress website.
You may not know what has happened with your website for a long time, and the hackers will gain easy access to your website and steal all your data. Eventually, your website will be blacklisted.
Inadequate Customization – You are only allowed to install default configurations of the content management system programs. You are not allowed to make any modifications to the system files to enhance your website's performance.
System Crashes – Like we have mentioned, shared hosting is all about hosting various website's on a single server. When the traffic is high on the website's, the server gets overloaded, reducing the searching process. Eventually, the system or the server crashes.
Limited Availability of Resources – With shared hosting, your website doesn't get to use as many resources. So, if you are looking to add some resource-intensive functionality, you won't be able to do it.
Inefficient Support – Even if your web hosting provider claims to offer the best support, the support itself might not be competent. If all of a sudden, your website runs into an issue and requires a quick fix, your provider might not be able to fix it for you on time.
If you ask why the website keeps going down, they might not answer your query. And soon, you might realize that you are talking to some random person and not a WordPress expert who is just reading out prepared FAQs.
Absence of Root Access – As your website starts to gain some popularity, you will need root access to your server. But, most of the shared hosting providers don't provide you this access.
Also Read – Web Hosting Best Practices To Keep Your Site Safe
An Introduction to WordPress Hosting
What is WordPress Hosting?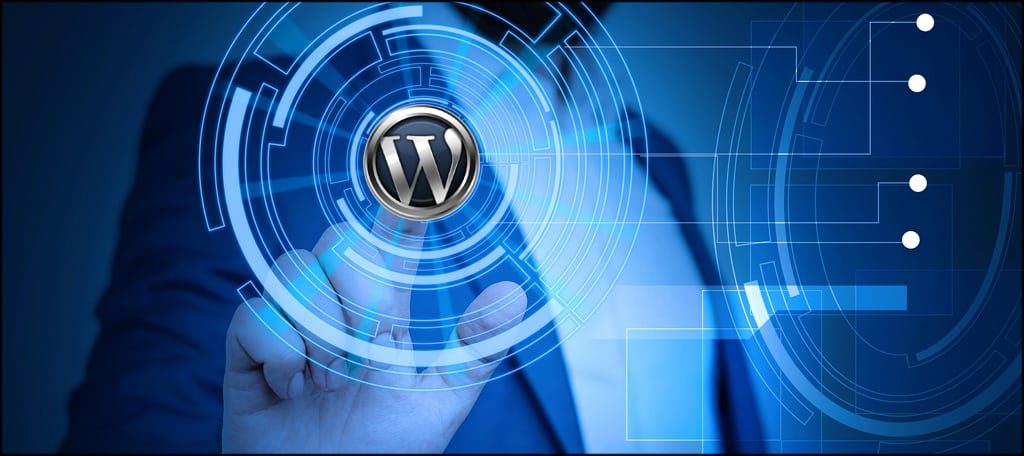 Do you wish to start your site with WordPress hosting & want to get an answer to your questions like, is WordPress hosting free or need to pay any charges to run a domain? It is a hosting product that has been optimized to cater to the performance and security needs of WordPress. The additional features will vary and depend on the type of WordPress hosting you have opted for.
WordPress hosting is all about three 'Ss' – to simplify, secure, and speed up. One feature that helps this type stand out is its one-click-install. It makes it easier for you to get started with WordPress.
Generally, WordPress hosting tends to have support staff who are well-versed with the technical issues you may face than your standard hosting provider.
Advantages of WordPress Hosting?
You must be thinking do I need hosting with WordPress? Let us get to know the benefits of WordPress hosting –
Up to Date Software – When you have a WordPress website, you have to run updates regularly. It is not a time-consuming task, and it gets completed in a matter of minutes. But most owners don't even bother checking their sites for any updates.
If you want to ensure your website's security and high performance, make sure you keep your WP site updated. The security updates help you to patch WordPress security issues that have been discovered on your website. If you don't update WordPress plugin's and themes, your website can be easily hacked.
Performance – There are specific system requirements to ensure the efficient functioning of every software. Considering this fact, even WordPress also has particular requirements. WordPress hosting ensures that the configuration of hardware, software, and firmware is compatible so that it runs efficiently.
When you have a compatible system, there is a sense of assurance that you will not go through any performance issues and system freezes. If the system malfunctions, it can have a serious impact on the website's authority and the user experience.
High Level of Security – WordPress hosting acts as a shield when it comes to WordPress-specific attacks. If you have opted for a random host, and no matter how many security protocols are in place, it will only offer protection from broad attacks.
However, with WordPress hosting, you can implement WordPress Security Measures or WordPress Security Checklist to safeguard against WordPress-specific attacks. Since WordPress is one of the most hacked content management systems, you have to engage extra measures to protect your website. Most of the WordPress hosting providers monitor and scan website's regularly, thus ensuring your website's safety.
Cloud Based Hosting – One of the key benefits of this hosting is that it is cloud-based. It means that the benefits of cloud hosting are passed on to the WordPress hosting. These benefits typically involve a high level of reliability and scalability with the push of a button.
Moreover, WordPress hosting providers also integrate Varnish Cache within the cloud-based environment to increase your website's performance and reliability.
Managed Services – The inclusion of managed services is also another benefit of WordPress web hosting. It means that your host will take care of all the maintenance tasks related to your website. In the absence of managed services, you will have to take care of WordPress maintenance; and for that, you require resources.
Managed services include a plethora of activities like the scalability of hosting resources such as storage space, RAM, and CPU. As your website becomes popular, you will require more resources to handle the extra traffic load. Rest assured, the managing team will take care of that.
Disadvantages of a WordPress Website Hosting?
Here are the disadvantages of WordPress hosting –
Higher Cost – WordPress hosting is expensive. You will be asked for high investment for all the benefits and services offered by a WordPress hosting provider. You will look for faster speed, high-end features, and extra storage space, but you will either have to pay extra or have to opt for a new package for all of these features.
If you are a newbie, it isn't easy to afford such charges as you haven't started generating profit. But if you are a hobby blogger, then WordPress hosting is not for you.
Less Control – You don't have much control as most of the technical things are done by the service provider. It does not mean that you cannot make changes or do anything on your dashboard. When it comes to updating WordPress, it will be done by the provider.
Bandwidth Limits – Some WordPress hosting providers tend to impose strict limitations when it comes to bandwidth or visitors per month.
Email Accounts – The domain name and email bear equal importance as the server. Generally, most WP hosting providers don't offer these features. Hence, you have to look for other services such as Zoho or Gmail or look for any other provider.
WordPress Only – Since server planning is only for WordPress, you are limited to running only WP sites. You cannot work on Joomla, Drupal, or Magento on the same server.
Also Read – Role of Web Hosting in WordPress Site Security
Which Type of Hosing Plan is Best for Your Site?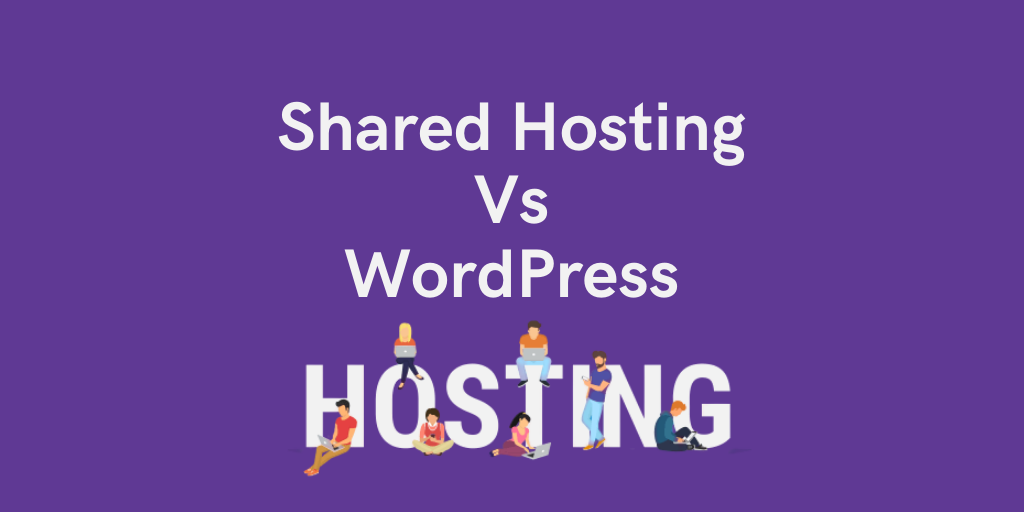 What is the difference between shared hosting and WordPress hosting or how you should decide the best option as per your needs? Based on your needs and desires, we will answer this question.
According to us, you should opt for WordPress Hosting if –
You Have Decided to Make WordPress as Your Content Management System

– Alas, there is a limitation with WordPress CMS ( Content Management System ) that prohibits you from using any other CMS types.

You Are Eyeing Managing a Medium-sized Website or Online Store

– When you choose WordPress hosting, you get to enjoy fast speed and up-time. It is an ideal choice for intranet, community website's, E-Commerce, and business.

You Are Looking to Manage Only Your Website and Not Your Website's Server Security

– With WordPress hosting, you enjoy the freedom to focus on your content rather than thinking about providing auto-updates, server safety, and free automatic backups.
According to us, you should opt for shared hosting if –
You Are Looking to Start Small and Gradually Grow

– Starting small with shared hosting can be an ideal way to get going as most of the hosting providers will let you upgrade as your website grows.

You Are on a Budget

– If you have opted for shared hosting, you don't have to invest significantly. It can be a smart choice if you are on a moderate budget.

You Are Looking for Any Other Content Management System Outside of WordPress

– If you plan to use Drupa, Magento, OpenCart, or any other content management system, you should opt for shared hosting.
Conclusion

When you are putting together a new site, your hosting plan plays a pivotal role in it. Since shared hosting is an affordable option, it is quite popular among smaller websites or blogs. 
The next question that surely will come to your mind will be, who is the best website host? Check out this post, best WordPress hosting services compared. After reading this post you'll have a better knowledge about how much does it cost to host a website & a comparison of the best hosting providers in 2020. 
As for WordPress hosting, it is an ideal choice for all those who are looking for an optimized and secure site. If you have more room in your budget, go for this option.
Finally, according to us, shared hosting can be a smart choice as it is both pocket-friendly and well-optimized for the platform. On the other hand, Managed WordPress hosting is a best option for those looking for a fully secure site with additional benefits and have a little more room for budget.
---
Related Posts –