Last Updated on September 4, 2020 by Hosting Advice
A web hosting is part of the indispensable component along with the domain name to create any online web page.
Hosting plans such as shared hosting, reseller hosting, VPS or dedicated servers have the best combination of security and performance. These types of hosting is necessary to ensure that your website will have the highest quality offered.
At present, there are hundreds which complicate the search and comparison between the different services even more. Proof of this is the incredible growth and appearance of this type of web hosting companies. Since, the emergence of the internet, which increasingly fight to offer users the best possible experience, offering ever better conditions to those who want to have their own website or blog.
There is strong competitiveness in this sector, which has caused the differences between the web hosting providers to reduced homogenization of the service. These are the small differences that make a user opt for a company or another.
In any case, there are still characteristics and qualities that can always be compared despite the similarity between professional hosting services in the USA.
Keep in mind that the characteristics of each professional hosting provider may change slightly, but the quality of the service and support we assure is what differentiates us from others.
In this article, I'll run down some of the best practices for secure web hosting in 2019 that you should know. You can also use the points I provided to ask the right questions if you're looking for web hosting services.
This article aims to let you know all the terminology and best practices of 2019 that is handled in the world of hosting. To give you the confidence to make the best decision on choosing a reliable web hosting.
When you research the plans offered by the best web hosting provider , you will notice that the prices vary, as well as the characteristics of the services, such as:
Amount of disk space
Bandwidth
Speed of data transfer
Number of domains you can host and the number of email accounts
Privacy and security settings
Design of web pages and marketing tools
Aspects such as technical support and guaranteed uptime
Knowing what your needs are is essential to make an intelligent choice
Web Hosting Security Best Practices 2019
Web Hosting is the service offered by a company that is given to the web services business to Internet users. This service consists of renting a space on a physical server and that will allow you to store content such as HTML files, dynamic scripts, images, video, or any content accessible via the web.
Let's look at the web hosting security best practices that are essential in 2019 for reliable web hosting experience:
1. Disk space
A web hosting account has a disk allocation/storage space assigned to you by your hosting provider. The amount of storage will be the sum of the content of your web pages, any graphic or audiovisual content, emails, downloaded files, etc. Also, the space obtained should be sufficient for the log files generated by the server, such as error log files, tracking and visit statistics, etc.
It is possible that you buy a hosting package with additional disk space in order to add more content to the existing one, such as images, music, flash, etc.
By the way, the databases are usually calculated as a space used separately from the allocated storage space, but to get rid of doubts, it is better to check with your web hosting provider.
2. Data Transfer/Bandwidth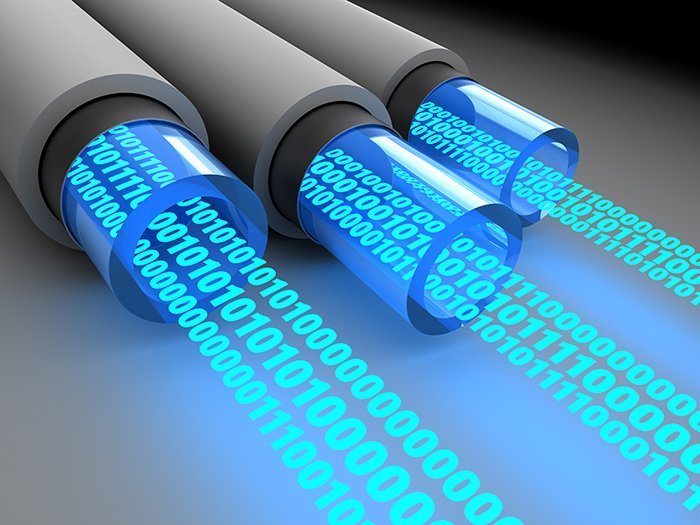 These two functions are an important factor in choosing a reliable web hosting. They are similar but hold different aspects of the same process and go hand in hand.
The data transfer is the amount of data that is transferred on a monthly basis. Your website may not be accessible after this value has been exhausted, and it will not be until the next month when the account is reset to zero.
Try to estimate how much data transfer your website consumes to be always on the top of SERPs. Any mention of an article or content of yours in a high traffic social network can be a catastrophe.
On the other hand, bandwidth is the amount of data that can be transferred at the same time. Then, a lower bandwidth that is allocated will slow down your website, it will take more time to load regardless of the speed of the visitors' connection.
To occupy a lot of bandwidth is expensive because it occupies many resources of the servers and can affect the performance of the sites of other clients on the server.
An important factor to consider when choosing a web hosting provider is the fact that they can interrupt the domain and close the account without the right to refund, if your website consumes a high bandwidth, more than allowed.
3. Domain Name
A domain name (or simply the domain) is the name that gives a unique identity to your website on the Internet. Said name is an individual and unrepeatable identity. For example, www.mysite.com is an example of a domain name.
The companies that are dedicated to the business of administering and renting the domains annually are known as suppliers of internet domains.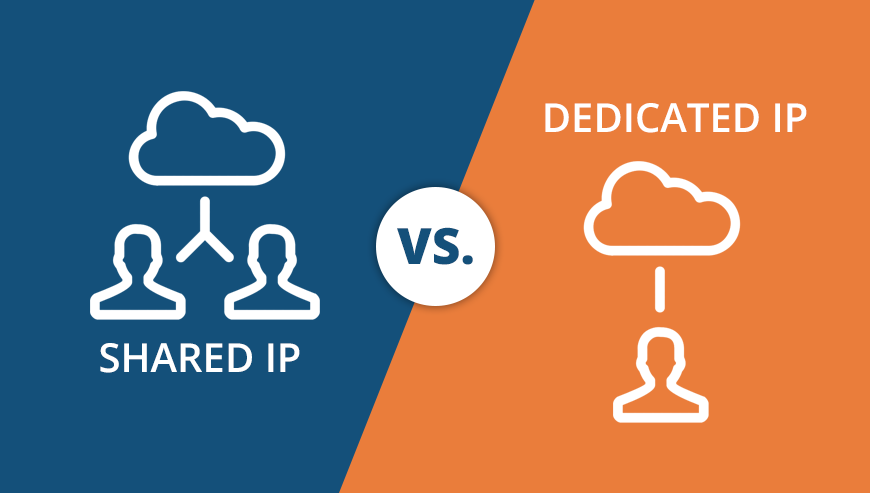 An IP address is the numeric address of the web page that tells other computers and servers where to find the host of the server and the domain on the Internet.
There are advantages in having a dedicated IP address vs a shared address that is explained below:
Dedicated IP address. It means that your site is the only one on the Internet using that IP address number. The advantages of having a dedicated IP address is that you can get a better SEO positioning job (search engine optimization). The dedicated IP address assure the reputation of your website which makes it more visible and easier to find with better security and privacy options.
– A private SSL certificate was created to confirm the identity of a website or server and guarantee secure transactions between web servers and browsers. In order to keep customer information secure, a private SSL certificate is required for e-commerce websites that accept credit card payments.
Shared IP address. It means that there could be hundreds of websites on the same server that share a single IP address. Shared IP addresses make it easier for hosting companies to manage and maintain their servers and offer this feature at a lower cost. The only disadvantage is that if other websites make bad use of email (SPAM), the IP address could be on a blacklist. Thus, the actions of others may directly affect your website.
– The worst that can happen in this scenario is that your website could disappear from the search engines and your email blocked by the Internet Service Providers (ISP). If you use shared IP addresses using a shared SSL certificate, it offers the advantages of an SSL Certificate at a lower cost and still provides a secure URL (Uniform Resource Locator). Many e-commerce websites offer shared SSL with managed wordpress hosting for their client companies.
5. Mail accounts
The feature of email accounts is one of the most important and allows companies or businesses that buy a hosting service to make use of this service to communicate with their customers.
Some of the features offered are:
To customize the email addresses
To manage the capacity of each account
Import/export your address book
Mail accessible via web from a mobile phone or PDA
Calendar alerts
Automatic replies
Email filters that protect you from viruses and spam
6. Online time Guarantee
This is one of the most important features reliable hosting providers can offer you. This guarantee feature means that your website will be available at least 99.9% of the time online.
You may not even see the problem, especially if your business depends a lot on the internet for sales.
If a website is not available, traffic and potential customers will be attracted to the sites of the competition, which translates into the loss of sales.
This guarantee must include network uptime, server uptime, web server, and 24-hour service and support time, 7 days a week (24/7).
7. Characteristics of the Control Panel
The most important work of the owner of a website is the creation and development of web pages. The CPanel has the tools:
To upload and manage web pages
Domains/Subdomains
FTP account management
Creation of parked domains
Add domains
Directory protection
Redirect visitors to another location
Website statistics
Data backups
Virus protection and spam filters
Most importantly, the tools to maintain your privacy and security
8. Privacy and security
The security of communications, as well as unauthorized or sensitive data, is a huge problem. Some of the security tools that a web server must include are secure servers using SSL protocol, SSL certificates, and high-quality software.
This can prevent websites from being vulnerable to direct access to databases and configuration files, secure payment processing, firewall protection, the use of secure passwords, email encryption and strict privacy policies should be a part of the arsenal provided by hosting providers.
9. Technical Support
Professional hosting providers must have technical support available 24/7. Get a quick response through a support ticket if you face a problem and get immediate help through a live chat service or phone support. Of course, you should be aware that it is unlikely to get a response at that moment. Usually, the acceptable delay is 12 hours, and 2 hours in the most critical cases via email (since your ticket will wait in line).
10. Tools for construction of the WEBSITE
Website building tools is an additional feature offered as part of a web hosting plan that makes it easier for you to create websites, even if you do not have HTML or programming knowledge.
Among other things, these advanced site creation tools allow you to add: content, a photo album, guestbook, newsletters, blogs, FAQs, forums, galleries and much more.
Tools are used to make Websites
11. Amount of daily external backups
Another important feature or advantage that some professional hosting services have is direct backups to other servers prepared for this purpose.
In cases, where one of the hard disks of the server where your website is hosted, suffers any type of incident (it collapses and stops working for other reasons), you can retrieve the information again on another server.
12. Network monitoring and warning service
This is an important feature and a sample or differential advantage of the service quality of the professional hosting provider that is chosen, as it will transmit greater security and greater control over the website.
It consists of warnings and alerts to notify and inform the webmaster about any circumstance that occurred in the hosting, such as exceeding the pre-established limit of some of the different parameters contracted: RAM, CPU, disk usage, process crash, etc.
In addition, they also serve the professional hosting company itself to service and restore the server in the minimum possible time and thus have an optimal operation of it by the help of professional hosting.
13. Scalability of the professional hosting service
A good professional wordpress hosting company should always offer the possibility of expanding the services you have contracted so that somehow you may require more space, loading speed, or any other aspect.
You can always migrate your website and its data to a more powerful server (with a larger hard drive, more RAM and more CPU) easily and quickly, without sudden drops of the page, unexpected stops and in a transparent way for web users.
Another feature is that the user of professional hosting has an automatic process so that the migration is carried out with ease and guarantees, without having to do anything about the webmaster.
14. SSL Certificates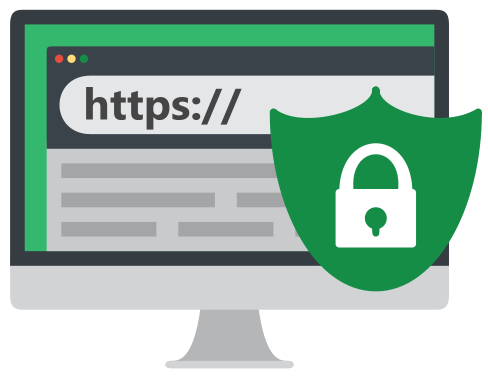 These certificates are usually included in cPanel and are part of your domain name.
Previously, it was very common to see sites using the HTTP protocol, but for some time Google has been reporting the importance of implementing the SSL certificate on almost all websites.
These types of protocols are important if you manage an online business website where transactions are made and require protecting your customers' banking data.
For several months, our hosting plans include the SSL protocol without the need to install it from cPanel. If you want to get a hosting with SSL you already know that with Host And Protect, you should not be worried about this feature.
15. DDoS attack with the CSF firewall

CSF is one of the best-known security services available for free in web hosting packages.
It helps you to prevent a DDoS attack with the CSF firewall. Denial of service (DoS) is an attempt to make a resource of the machine or the network available to its intended users, such as interrupting or suspending the services of a host connected to the Internet temporarily or indefinitely.
A distributed denial of service (DDoS) is when the source of the attack is more than one, and often thousands of unique IP addresses.
CSF firewall is one of the best-known security servers available for free and very effective for web servers. Most server gurus support using CSF ​​when you must have a firewall for the webserver.
CSF has incorporated protection against basic level DDoS attacks up to medium level. Synflood is disabled by default. If you are not receiving any type of attack, there is no need to make these adjustments.
Due to the popularity of WordPress, several web hosting providers have chosen to specialize in WordPress and offer what's known as managed WordPress hosting. Choosing a web host can be one of the toughest decisions you make but we would love to make it easier for you. Check out this post about managed WordPress hosting – pros and cons.
CONCLUSION
Here, in the end, the ideal practice for the web host is to provide personalized services to its customers. If you choose a host who does not listen to you and does not care about your business in the long run, it will be hard for you to grow your business.
When it comes to choosing the right web hosting provider, be sure to do your research and browse around for the quality web hosting and comparison sites.
In this brief tutorial, we have given you the definition of what is hosting and the basic characteristics that must have to cover the needs that your business requires to function properly while not requiring more advanced features.
Better yet, use the web hosting security best practices we shared with this guide to make informed decisions. Remember that the success of your website or blog depends largely on the reliability of your web hosting provider. Choose wisely!