Last Updated on November 11, 2020 by Hosting Advice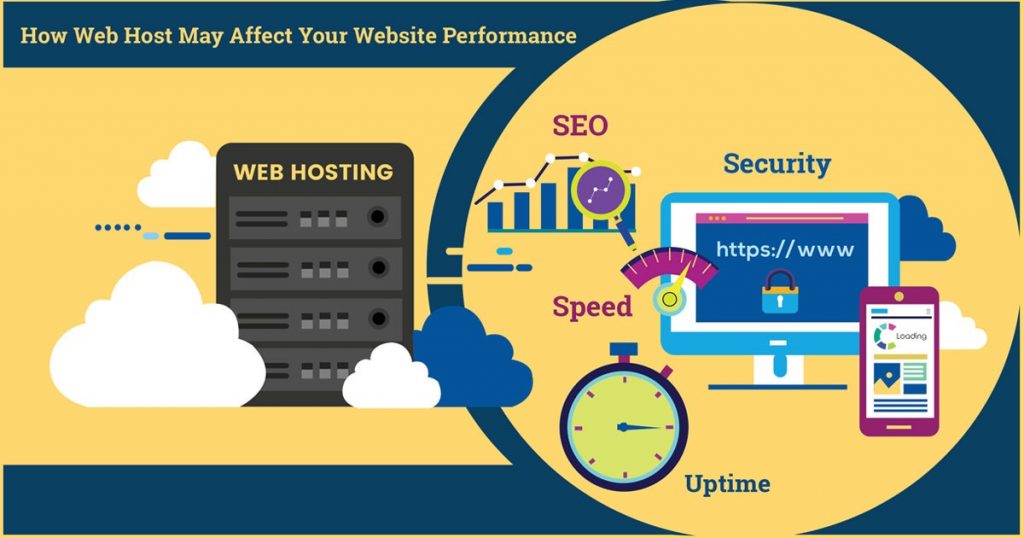 Follow my blog with Bloglovin
Of late, cyber-attacks and website attacks has increased by leaps and bounds. The significance of having a secure website and having holistic knowledge about web hosting and wordpress security have become more important than ever. So, gaining more knowledge about the online world has gained significance with each passing day. Besides, it has become more important to secure your website and the data it holds.
Are you aware of the fact that 55% of all online traffic is gained from the automated sources such as – bots, spammers, impersonators, hacking tools, and scrapers?
The main purpose of designing a malicious website is to gather data, infect websites, and such websites are used to hijack computer resources as well. In case the hacker has gained access to a particular website, he will use it to redirect the traffic and will also infect all those visitors who will be visiting the website with malicious software.
As per the statistics of Google Webmaster Central Blog, 2016 witnessed an increase of 32% in the number of hacked websites as compared to 2015. According to Verizon Data Breach investigations 2017, maximum breaches were recorded for botnet-enabled attacks on vulnerable web applications in comparison to any other vector.
Google, in 2016, declared over 40 million websites as malicious or infected as compared to 17 million in 2015.
Google also sent notifications, in 2018, to more than 40 million registered owners of the websites via Google Console notifying them about the possible difficulties they may face when it comes to visibility in the SERPs. More than 5 million manual action messages were also sent by Google to the webmasters regarding the practices that were against the guidelines of Google along with the details of how to resolve them.
Currently, there are around 2 billion websites on the world wide web and the users are mostly dependent on the search engines when they are looking for the information on those websites.
Starting from July 2018, a website is mandatory to have SSL (HTTPS) or else it will be marked as insecure, thus making it harder to reach your potential customers. According to Search Engine Journal, following their spam-fighting endeavors Google has detected and removed over 80% hacked websites from their SERPs.
WordPress is still one of the leading infected website content management systems. On average, over 20,000 websites gets hacked on a daily basis. Alas, these 20,000 websites are legitimate and they are unintentionally distributing malicious code to the cyber criminals.
What is Secure Web Hosting
When your website has a secure SSL certificate and your visitors access the website using HTTPS (HyperText Transfer Protocol) then it is considered as secure hosting. This encrypts all the information between your website and browser. If your website has an SSL certificate, it has following benefits –
The Data of Your Website Gets Protection
Offers Authentication to Your Website
Better Rankings on SERPs
Helps Improve Customer Trust
Offer Protection Against Hackers
Increases Brand Value
It has been found that SSL certificate is frequently used by E-Commerce websites, however of late, static websites have also started using it as it is an important Google ranking element.
Why You Need Secure Web Hosting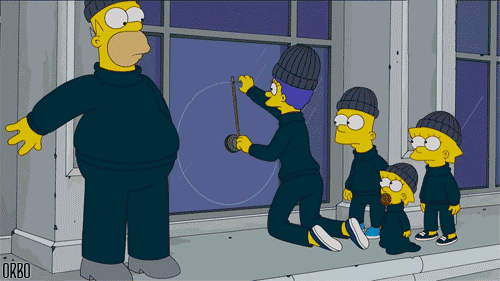 Hosting security cannot be overlooked if you have a website or a blog. Lack of security can prove detrimental for your website; it can commonly result in identity theft and monetary loss.
As an owner of the website, you need to choose the best web hosting provider that provides full security to ward off viruses from getting into your system. Nowadays, an unethical practice is trending where companies are using your emails for spam and your website for their advertisements.
Web Hosting Detector –  Check  This Tool
First things first, you need to do whatever you can do to save your website data before you become a victim of fraud or data breach, opting for secure hosting is the first step you take towards it.
When you opt for Managed WordPress Hosting , you save yourself & your website from –
Loss of Revenue – Lack of security can result in different sorts of problems for your business, eventually resulting in loss of revenue.
Malware Attacks  – You can lose your website data owing to an attack. Without secure hosting, you could lose both time and money that you invest in your website.
Website Hacking  – Security has become a hot topic on the internet nowadays. It has become more important than ever to make your website as secure as possible.
Search Engine Rankings  – If you notice your website going down on a regular basis and search engines are also accessing it, this will have a negative effect on your website's ranking. Eventually, it will reduce traffic to your website considerably.
Common Security Features Your Web Hosting Provider Must Have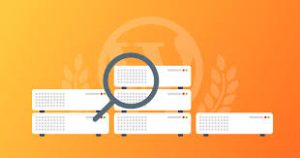 Whether you have plans to open an online store or you are eyeing to host any kind of private information, opting for a secure web hosting should be at the top of your checklist.
You should know the questions to ask when choosing WordPress hosting provider. It pays to be acquainted with the number of different features that you need to be familiar with to keep your website secure. So, without further ado, let us dive into the most common security features you should look into, since there is an important role of web hosting in wordpress site security –
Firewall Works to Secure & Protect Your Website
A firewall can be described as a network security device that prevents illegitimate access to or from a private network. Web server firewalls are pretty much the same, but in reverse. Firewalls are responsible for blocking various requests on the basis of numerous elements. Blacklisting IP addresses is one of the common types of filtering, blocking connections from the offenders.
Today, the majority of the web companies have realized the significance of having a firewall and they opt for some kind of firewall. Commonly, these firewalls are shared with numerous customers, therefore requests blocked from accessing your website would be blocked from accessing other websites as well. This is a fact when it comes to shared hosting plans.
There are hosting companies which include "Dedicated Firewall" in their service plan. A dedicated firewall offers high level of security to a single server. Having a dedicated firewall allows to have particular rules concerning who is blocked from having access to your website. Generally, it is not required, however it is essential in case you have to process sensitive information.
WordPress DDos Attack
DDoS, also known as Distributed Denial of Service, can be described as one of the attacks where numerous requests are being sent to a website simultaneously, burdening its processing abilities and eventually shutting the website down.
As far as the nature of the WordPress DDoS attack is concerned, it is generally automated and the request volume is originated from hijacked computers.
DDoS are usually launched by the following –
Government agencies
Organized crime rings
Online activist associations
When it comes to DDoS protection, it comprises of numerous related strategies, the core of which comprises of evaluating DDoS activities, blocking the requests related to DDoS while organic traffic gets through.
Today, numerous CDNs (Content Delivery Networks) and web hosting companies opt for some kind of DDoS protection.
WordPress Protection Against Virus
The fact cannot be denied that the number of viruses, on the web, have increased considerably. Alas, it tends to compromise the security of your website's data along with your operational integrity.
Havin a robust antivirus system, which is constantly monitored and timely updated, is a must-have for any web hosting platform. It is imperative that the security system is offering protection to not only the data center (where your website is being hosted) but should offer back-up protection for each website as well.
WordPress Security & Protection
Irrespective of how robust your web hosting plan is, no system is completely immune and there is always a possibility of attack. When you realize your website has been hacked, your next move should be to get in touch with your web host ASAP.
For this reason, you have to ensure that you have protected your sensitive data via live security monitoring. This means that a computer system will keep a close check on different activities and evaluate traffic as well, it will immediately report if any oddity is detected. This helps the site manager to offer a prompt solution to the issue.  If your WordPress hosting provider follows the WordPress Security Checklist timely, nothing will be going to happen with your website security.
Stay Protected From Spam Emails
As per the industry experts, email spam filtering is considered the second layer of security and it is a form of protection you normally use to make the overall experience more pleasant.
For email security, anti-spam protection is considered as one of the most effective forms of email account security. Most importantly, it will assist you in numerous ways rather than just putting an end to the onslaught of the spam emails.
For instance, spam filtering will help you keep the email storage costs as low as possible and most importantly it will also reduce the odds of missing an important email. Eventually, it will help put an end to the negative backlash to your reputation.
The Purpose of Using SSL Security Certificates
If you have a website where you are asking your users to enter their personal details or where you are showing sensitive information, then it is mandatory that your plan has SSL Security Certificate. Well, having this certificate will let it function in HTTPS mode.
As per Google, having SSL is a good practice for all websites and from 2018 onwards Google Chrome has started marking websites without SSL as 'unsafe'. An unsafe website can spread malware, steal your information, send spam to your website. You must be thinking how can I tell if a website is safe?
HTTPS is a, safe and encrypted, communication channel between the website and the user, most importantly offering top-notch protection to the credit cards and Social Security numbers.
Domain Privacy Protection
On purchasing a domain name, your personal details including – your name, address and other contact details become public and it is easily accessible to others – unless you have purchased domain name privacy from your domain registration company. These companies are responsible for keeping your personal details private.
Domain name privacy is pretty similar to the email spam filtering where offering protection matters the most than your server.
However, entirely depending on the type of your business, this may be a crucial element you cannot afford to overlook.
User Roles and Permissions for Site Security
From a host point of view, access is defined as having physical access to a particular machine along with the ability to log into the server. It should be noted that physical access should only be given to the trained technicians having security clearance.
You have to ensure that your hosting company has used SSH (Secure Socket Shell) so that it is easy to log in to the server. This will further help in maintaining the operating system or the website. It is advisable that you should use Rivest–Shamir–Adleman (RSA) keys protected by a passphrase.
Protect Your Website by Updating Plugins From Official Website
When you are deciding applications and plugins for your website, make sure you have considered their age, updates and number of installs. This will help you make out whether the software is active. There are probabilities that inactive software may have security issues. It is recommended that you should install software only from their official website or a trustworthy source to have the best protection from malware infections.
The first step is to ensure you have made changes to the default settings including login details, this will reduce the odds of your details being used in the hacking attempts. For that matter, your CMS and other installed software must be updated as and when updates are available. This way the hackers are not able to exploit the security vulnerabilities those were possessed by the older version of the software.
Website Backups Should Be Part of Your Security
If you have a large website, having an offsite backup is a must. To increase the uptime of the website, the backups should be automatic and should be taken on regular intervals. The benefit of having an automatic backup is that they have to rely on the delinquent human memory. When frequent backups are taken, it is confirmed that they are in sync with the latest content from the website.
Make sure when you take backup, the data is encrypted. This will provide additional protection to your website's sensitive information. Eventually, make sure you have tested these backups to make out whether they are functioning as they should be. So, whenever you install a new software, make it a habit to keep the fresh files of that software.
Raid Server Management & Security
Redundant Array of Independent Disks (RAID) technology which has recently gained a significant popularity when it comes to storage environments. There are various elements that contribute to its immense popularity including – high performance, data integrity improvements, reliability, storage capacity, and the cost at which it is available.
Merging physical drives into a logical unit and presenting it as a single hard drive to the operating system, RAID empowers you to store data in multiple places on assorted disks.
Various standard schemes have evolved with the ever-changing modern technology, they are termed as "Levels". Originally, there were 5 levels of RAID, however many variations have emerged, mainly varied nested levels and many non-standard levels. If your web host has RAID pre-installed, then consider this as a boon.
Manual Reboot a Website Security Features
This is a service which is included in VPS (Virtual Private Server) and dedicated hosting packages. If you are looking to restart your dedicated or virtual server, manual reboot lets you easily use the control panel to do so. This comes in handy whenever you are making important updates and whenever you have come across any issue on your server.
You need to first try to reboot your rack, in case you are still facing the issue, make sure that you get in touch with the customer support of your web host.
Connect to Your Application Using SFTP or SSH
Whenever you are using a web host, you will need to relocate your files to a remote server. You may come across one issue which you will encounter owing to file transfer itself. In case you attempt to relocate files over an unsecured connection, you always have a risk of your data being stolen or intercepted.
You can prevent this from happening, some web hosts use SFTP (SSH File Transfer Protocol) and the best part is that it can be handled by almost all FTP clients. SSH protocol is being used by SFTP. This ensures that the connection between the server and your client is authenticated and safer to use.
What Type of Website Hosting Do I Need for My Website?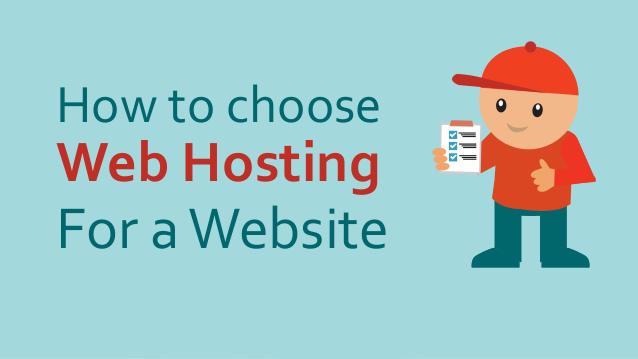 While looking for the best secure web hosting environment, you may have come across a plethora of options – managed hosting, shared hosting, e-commerce hosting, VPS, and WordPress hosting. Make sure you take your time while choosing the best wordpress hosting for small business as it will have a direct impact on your overall security.
Most of the hosting environments can be made better, all you need to have the following things –
Installation of additional software
Addition of Firewalls
Site-wide apps
However, there are some secure hosting styles as well, let us discuss them –
Shared web hosting is considered a secure type of hosting as the server is shared with other numerous websites. However, this is where the security protocols of your shared host play a pivotal role. For instance – some shared hosts will have around the clock server monitoring, spam protection, encryption, and they even offer integrated content delivery networks. With all this, you don't have to think much about the security of your website.
As the word is self-explanatory, dedicated web hosting is an internet hosting option that offers a dedicated server teamed with dedicated sources for a particular client. The host will not only be providing server equipment, but administration and various related services such as VPS hosting plans will also be a part of the plan.
Why is Managed WordPress Hosting More Secure
Speaking of managed web hosting environments, rest assured they will offer high levels of security. This is because not many websites are using the server resources and most importantly site-specific security measures can be put into use.
There are many reasons, why you should recommend managed WordPress hosting. For instance – if you are using WordPress managed host, your server envir0nment is configured in a manner that it will offer apt protection to your WordPress CMS.
Speaking of managed WordPress hosting, some hosts will keep your website up to date as a part of their service, which plug security issues.
Things to Consider When Choosing a Web-host Company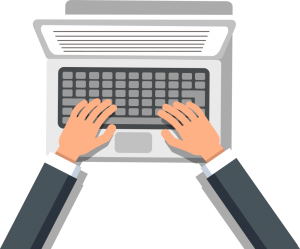 Considering the above-discussed information, allow us to lend a helping hand in finding the right secure host as per your needs. Consider the following list of features you need to keep in mind while looking for a secure host –
Offering two-factor authentication to provide apt protection to your website and other server logins.
SSL certificate or easy purchasing options.
Provision of assigning user permissions both on a website and server levels.
Provision of SiteLock security tool that scans for malwares and various other vulnerabilities.
Provision of upgrading to a more secure managed hosting environment.
Networking monitoring, on a regular basis, for any suspicious activity.
Inclusion of email anti-spam protection.
Choosing a web host can be one of the toughest decisions you make but we would love to make it easier for you. You must read about the pros and cons of managed WordPress hosting because it will help you make the right decision of choosing a WordPress hosting at your convenience.
Wrap Up
Now you know the role of web hosting in website security. The decision to invest in web hosting bears great significance than you might think. Instead of taking a hasty decision and opting for the cheapest deal, take some time out and look for the best options available in website hosting and security accessible to you.