Last Updated on October 21, 2021 by Hosting Advice
How To Choose The Best Web Hosting Provider – Helpful Tips
Choosing the right web hosting provider is greatly influenced by your needs and budget. Consequently, your choice will then influence the work of your website. It is understandable that everyone wants to find the best of the best for themselves and don't want to make mistakes when doing so.
This article will look into various aspects of choosing the best web hosting provider in 2022 and different situations that you will find yourself in. There are numerous tips that you can follow to find the best fit for your website.
Web Hosting For Small Sites
If you are an owner of a small or medium site, then shared hosting might be a good option for you. Basically, what it means is that your website will be sharing the server with several other websites. Some of the benefits of shared hosting include:
User-Friendliness: It is easy and not complicated at all.
Price: It is usually cheaper than other types of hosting. You might even find some free options.
Beginner Perfect Fit: It is recommended for those who are just entering the world of hosting.
On the other hand, due to the server's resources being split among dozens if not hundreds or thousands of other users, the speed and performance of your website might be reduced. It is also not a good option for those who want to jump into boosting traffic right away.
Website Hosting For Fast-Growing Sites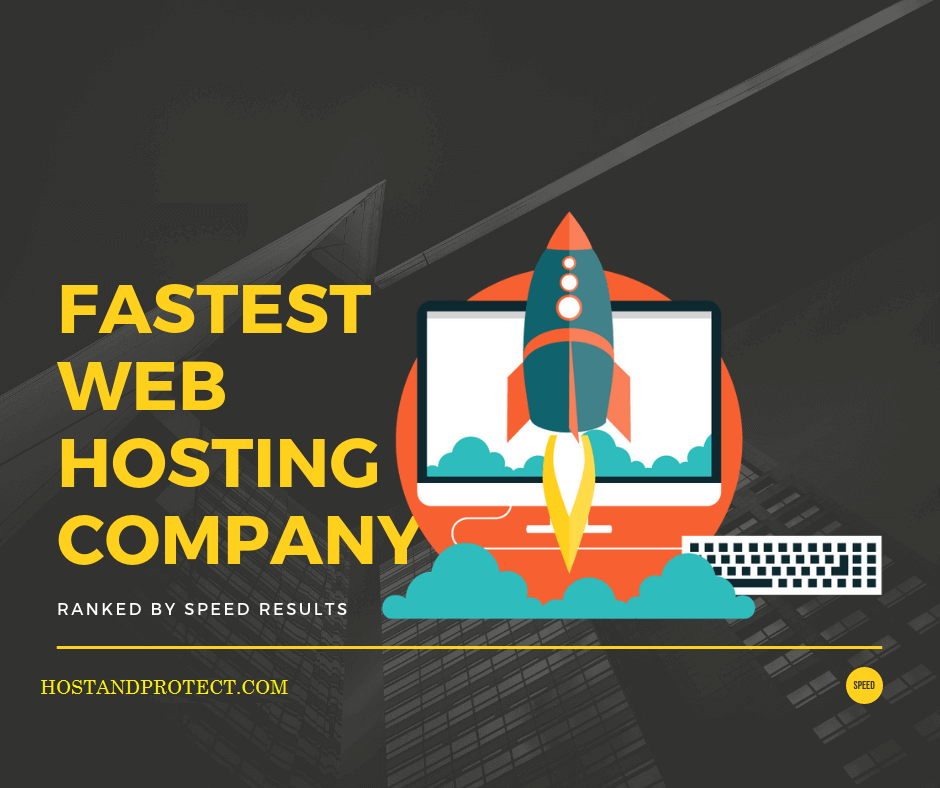 In case you need more functionality than what shared hosting can offer, you may want to switch to VPS hosting. VPS hosting is an acronym for virtual private server and is very similar to shared hosting.
You will still be sharing a server with other websites, but you will have more options due to a larger chunk of the server's resources that will be given to you. Another advantage is that you can add and remove various computing resources when you want.
When choosing the best VPS hosting provider, keep in mind these things:
Storage: Must include high-speed SSDs (solid-state drives).
Updates: Usually has managed services for software updates and patches.
Services: Often include CDN, monitoring, and security services.
Other: Might have full root access or free cPanel license.
Web Hosting For High-Performing Sites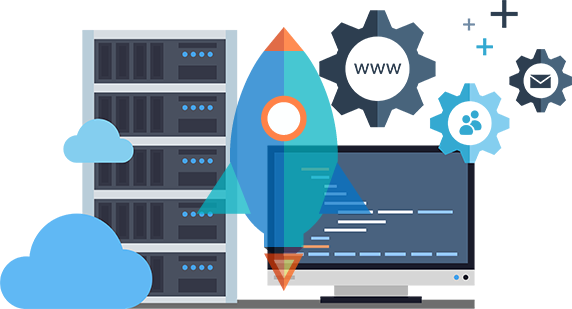 If you are looking for best wordpress hosting service provider with all kinds of perks, then dedicated hosting the one for you. This kind of hosting provides you with a separate server for your website, but that's not all:
Full Control: You can manage every aspect of your website including load balancers, security systems, operating systems, and so much more.

Top-Notch Hardware: You will be given high-quality hardware to sustain your website.

Round-The-Clock Support: You can be sure that you can always get help.
Automatic Backups: You will get automatic migrations and backups.
Of course, this is not a full list, but it already shows how much of a luxury dedicated hosting is. Logically, it is not cheap. The prices are pretty high, so you should only consider this option in case you want to make use of all the available options and you have a budget for it.
Best Web Hosting for WordPress sites
WordPress is definitely the most popular choice for those who want to keep a blog. And it's no wonder that a huge chunk of websites is managed by it. Thus, a lot of hosts offer streamlined WordPress installations that will need only a single click.
When choosing among them, note whether they offer pre-installed programs, unlimited storage, upgraded hardware, and WordPress support.
Check out this post about the advantages and disadvantages of managed WordPress web hosting. It will help you decide whether you should go for managed WordPress hosting or not?
Web Hosting For Online Stores
If you are looking to open an online store, then it is very important to find a hosting provider with strong eCommerce opportunities. In case your business still doesn't have an online store, you might want to consider such an option since a lot of consumers prefer buying online rather than in physical stores.
Some providers market themselves as specifically for eCommerce, but it is still important to look at the features they offer and see if they are the right choice for you. Check these things:
Security: The security factor should be given a lot of attention. Customers want their personal information and payment details protected.
Design: The template designs should be beautiful and attractive to users.
Shopping Cart Software: There must be shopping cart software.
Services Integration: PayPal and email marketing tools integration are a must.
Online Portfolio Hosting Service
Most employers now require you to have a host online portfolio or resume which is why drag-and-drop tools to create a website are becoming so popular. Some of them are free, while others are pretty cheap.
This is the best option for those who do not want to develop a website or simply don't understand most complicated features WordPress and other providers offer.
Best Web Hosting for Personal Sites
Personal site is different from an online portfolio in that it is more of a social media account-type than a professional resume. Some providers are making hosting accessible to everyone by offering low prices and a seemingly wide array of functions. Most of them will have:
Round-The-Clock Support

Unlimited Storage

Bandwidth

Email Accounts

Eye-Catching Designs

Online-Marketing Credits
To find the one best web hosting service for your personal site that has even more potential for you, look out for those that offer a content delivery network and high-speed SSDs.

Best WordPress Hosting Service for Small Business Sites
Business sites often require an opportunity to grow with time as they develop a stronger online presence. If you are making a website for your business (and if you are not planning to sell any products just yet), you should still consider the best web hosting Service for small business that will support you even as you grow.
Imagine such a situation: your website has evolved so much that the hosting plan you are on is already unable to sustain it. If the hosting provider cannot offer a better option for you, you will have to transfer all of the data to a new server with a new host, and that is always a pain. To avoid such situations, find a provider that will enable you to upgrade to a more functional plan once you need to.
Hosting Storage & RAM
Most web hosting providers claim to have unlimited storage and RAM. This is technically not possible, but as a small- or medium-sized website owner, you will most likely not reach their limits. However, there are still some things to keep in mind.
There are two main types of hardware when it comes to storage. SSD or solid-state drives are faster and more reliable, but traditional hard-disk drives are more widespread and have higher capacities. SSDs are also more expensive. RAM is also very important in the sense that it influences the page load times.
Hosting Bandwidth & Data Transfer
The higher the bandwidth the more people can view your website at the same time. Data transfer is another name for bandwidth which usually comes in huge amounts that, most of the times, don't usually get used anyway. On the other hand, making sure that your data transfer limits are as high as possible is a sure way to have your site's performance stable even at the times with a lot of traffic.
Hosting Domains & Email
Web hosting and domain registration are two different things that are often marketed as one. But don't be misled – you can actually register and host your domain with a company different from the one hosting your website.
Email hosting is perfect for those who want to have their business's name in their email. In such cases, hosting providers may also offer additional email functions such as auto responders, filtering and forwarding services, and enhanced security. The latter is very useful when you are using email as a marketing tool.
Hosting Uptime Rates & Reliability
Uptime rates and reliability of the web hosting provider you choose are crucial when it comes to money. When your site is inaccessible, you might be losing hundreds of sales worth millions of dollars.
This can also result in a damaged reputation for your brand. Logically, hosts usually guarantee a certain amount of uptime.
Most offer the classic 99.9% guarantee, while others may go as low as 99%. Shared hosting customers usually get the 99.9% plans, while bigger companies are willing to pay for guarantees of up to 100%.
Hosting Security & Support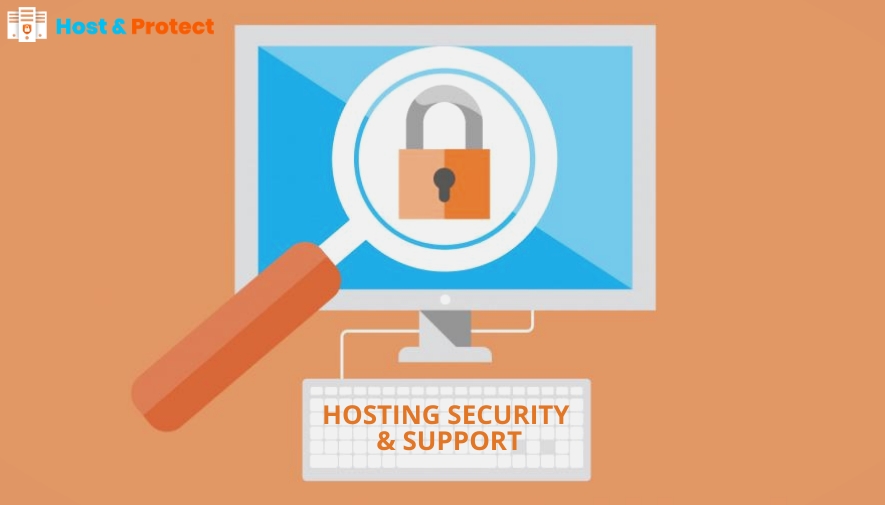 Security depends on so many factors that it could be virtually impossible to understand it entirely. It is true, though, that every four in ten websites have been compromised due to the host's vulnerability.
This is why it is very important to do your research about the fastest and secure wordpress hosting provider you chose before signing up for a plan.
Make sure that they have monitoring services, firewalls, automatic backups, hands-free WordPress updates, and other security add-ons.
Another matter is the support which is usually offered as round-the-clock. Despite this fact, a lot of the time this claim is poorly executed.
Customer service should be always responsive to any questions or concerns you might have, so make sure to read user reviews to see if that is true for your potential hosting provider choice.
Conclusion

All in all, choosing the best web hosting provider is not as difficult as it may seem at first glance. Don't worry about making mistakes, because if you follow these tips, you will surely be on the right path to the best fit for your website.
---