Last Updated on November 28, 2020 by Hosting Advice
Looking for the best WordPress Hosting Black Friday & Cyber Monday deals 2020? Do you wait for the biggest discount time of Black Friday deals to arrive every year? Do you plan to book a domain in a cost-saving manner for launching your new WordPress website in 2021?
With the Black Friday starting week , the right time has come to plan to build a business website, start an online store, or simply improve your existing website. With this year's WordPress Black Friday deals, you can avail your favorite  hosting, and services for the most negotiating cost! When you have the resources, then why not take a smart move by choosing the best web hosting provider in 2020.
Here in this article, we have added some handpicked and carefully selected list of the Black Friday WordPress deals (2020) for you.. We will be updating this post and adding more deals, as they come. If you own a great product that we missed, please let us know. We would be pleased to add your link.
This post covers the most attractive 2020 Black Friday WordPress deals and promo codes from across the web.
Best Black Friday WordPress Hosting Deals
The most awaited moment of the year has arrived as awesome Black Friday and Cyber Monday deals are here to surprise all of us with a heavy discount. In case you are planning to launch a new WordPress website, buy a new plugin,  theme, or another service plan, here is the list of websites that are having overwhelming offers.
Since the time is less, you won't be having time to surf and find out the attractive packages. So, we have discovered the best WordPress Black Friday deals for 2020. The list will make you confident to choose the best deal.
Hostgator – WordPress Hosting Black Friday Deal 2020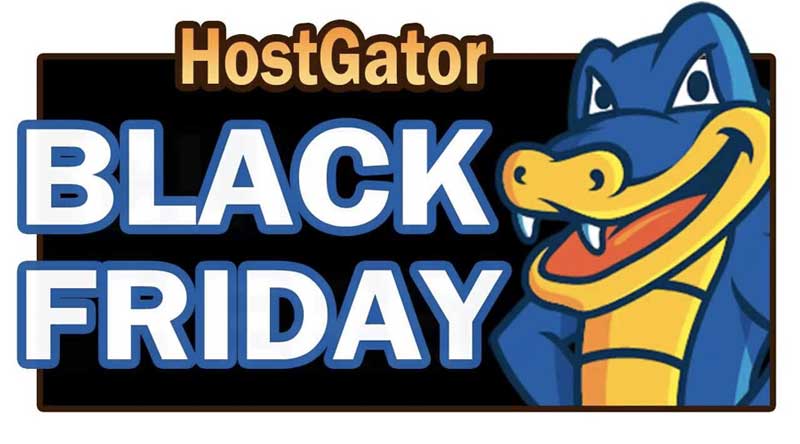 Planning to launch a new WordPress site in 2021, HostGator is offering a wide range of hosting plans covering small to big businesses.Pick the suited plan and get up to a 70% discount on this cyber week. Limited time, better hurry! Offer only valid to new customers on Shared, Cloud, WordPress or Website Builder hosting plans of 12 months or longer. Not applicable on renewals or existing plans.
WP Hacked Help – Black Friday WordPress Security Deal 2020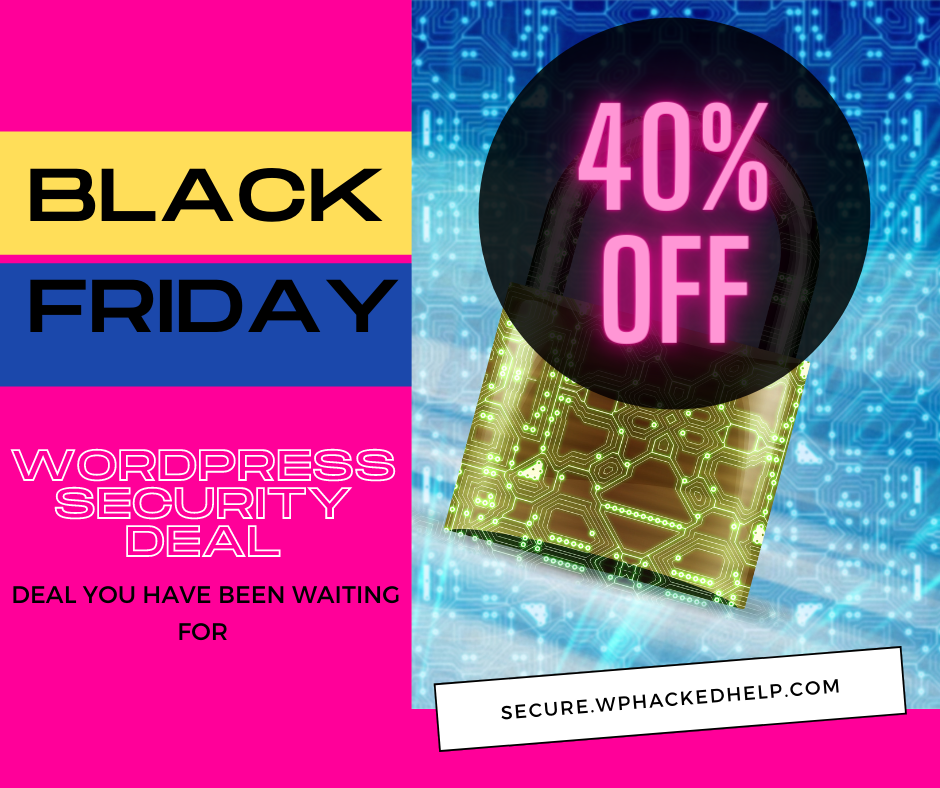 WP Hacked Help is an AI Powered, state of the art WordPress Malware Scanner. They scan every WordPress site for 1000's of vulnerabilities and perform in-depth cleanup. Added locking mechanism is also provided with cleanup so that your site is future proof from any kind of hack or security breach. Along with top rated WordPress malware removal service, they also provide WordPress maintenance & hosting services too, at competitive prices, with special customized plans for WordPress Agencies.

Your WordPress site is fully secure & loads faster:

We check your website for malware infection & remove malicious code. We block malicious requests to your server. Lesser server requests = lesser server usage = faster websites!
Reduced hosting costs:Lesser server consumption with super fast & secure WordPress hosting means you save on hosting expenses!
Your WordPress is more secure: We add locking mechanisms to your site
WordPress Maintenance – We update WordPress version, WP themes & plugins are checked and also updated with security patches. This makes your site more safe from future intrusions.It also helps safeguard your SEO efforts from future malware attacks.
Hostinger – Black Friday WordPress Hosting Deal 2020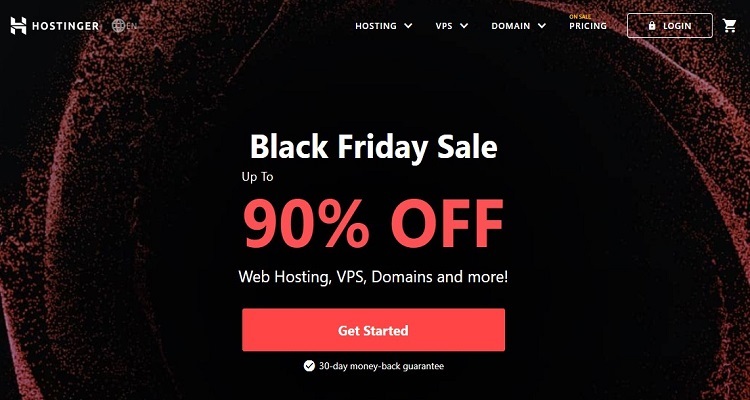 Get the experience of a live website with the world's leading hosting company now within your budgeted cost. Hostinger is offering superb deals up to 90% off on web hosting. Cyber Monday Discount offers to end soon.
WPX – Hosting Black Friday Deal 2020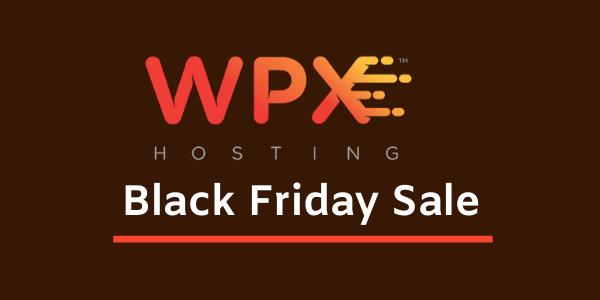 Check the Black Friday and Cyber Monday deals on WordPress Hosting and become one of the happy customers. Amazing offers on monthly and yearly WordPress hosting plans. The biggest discount of the year is just a click away. Grab the opportunity!
Nexcess – Cyber Monday WordPress Hosting Deal 2020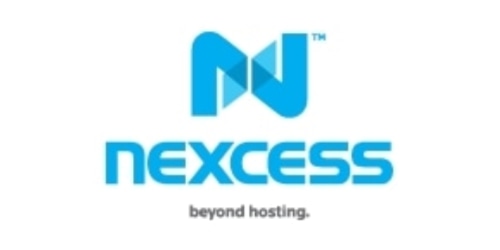 Are you planning to open a new online store in 2021? Kudos! Get a great discount offer from Nexcess up to 75% off on Black Friday. For more details to get monthly offers on Magento S/M plan, WooCommerce Maker/Designer plans, chat with an expert now!
Webhostface – Cyber Monday WordPress Hosting Discounts 2020

For reliable and secure shared web hosting plans for small to big WordPress websites, look for the Black Friday offers up to 70 % till 6th December. Experience a highly managed and secure web hosting experience with one of the most trusted shared web hosting services.
Cloudways – Black Friday 2020 WordPress Hosting Deal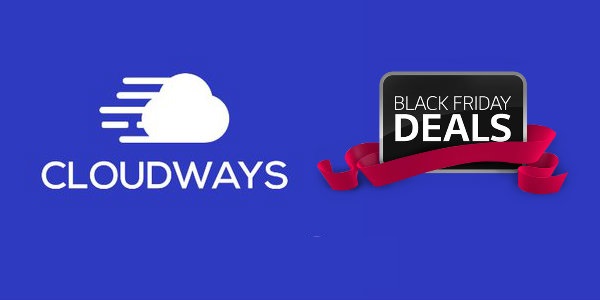 With 24/7/365 support, it's high time of the year to get a managed hosting plan with Cloudways Hosting. Black Friday and Cyber Monday offers are valid now. Also, you can get up to a 40% discount for the next 4 months. The coupon code for getting the discount is BFCM2020. Hurry up, don't miss the opportunity!
Siteground – Black Friday WordPress Hosting Deal & Offer 2020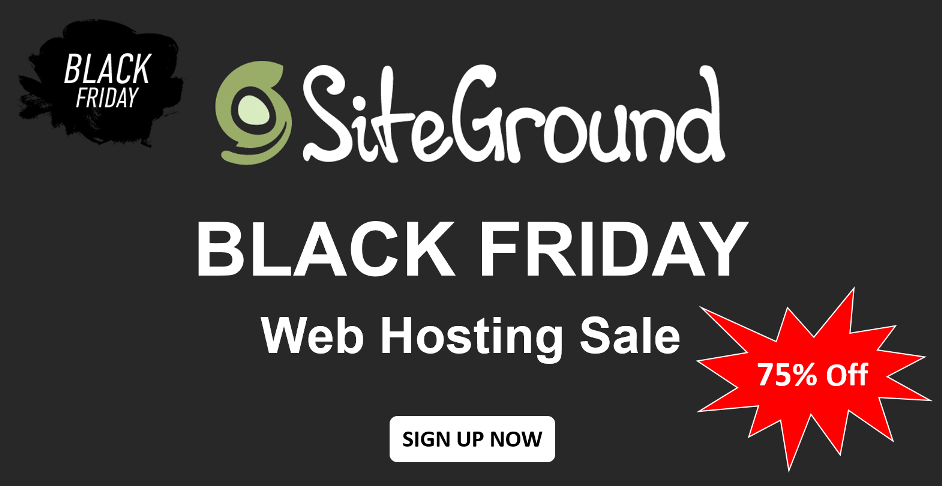 The agency offers its customers all the services that are required to build power-packed websites. Check out their Black Friday deals and launch your site before the new year approaches. Get a discount on hosting plans up to 75% by Friday. Rush to book your domain now!
Greengeeks – 2020 Black Friday WordPress Hosting Offer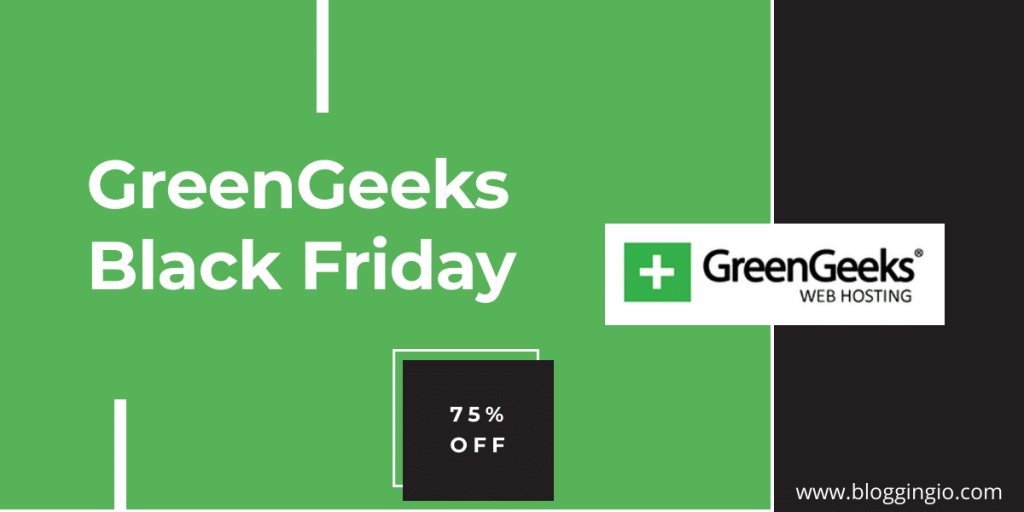 Add a value and grab the opportunity to launch your new website on a blazing eco-friendly, fast, and secure platform. Heavy Black Friday and Cyber Monday discount of 75% till November 30th, 2020 is a click away from you. Book your domain now!
10 Web – Black Friday WordPress Hosting Sale 2020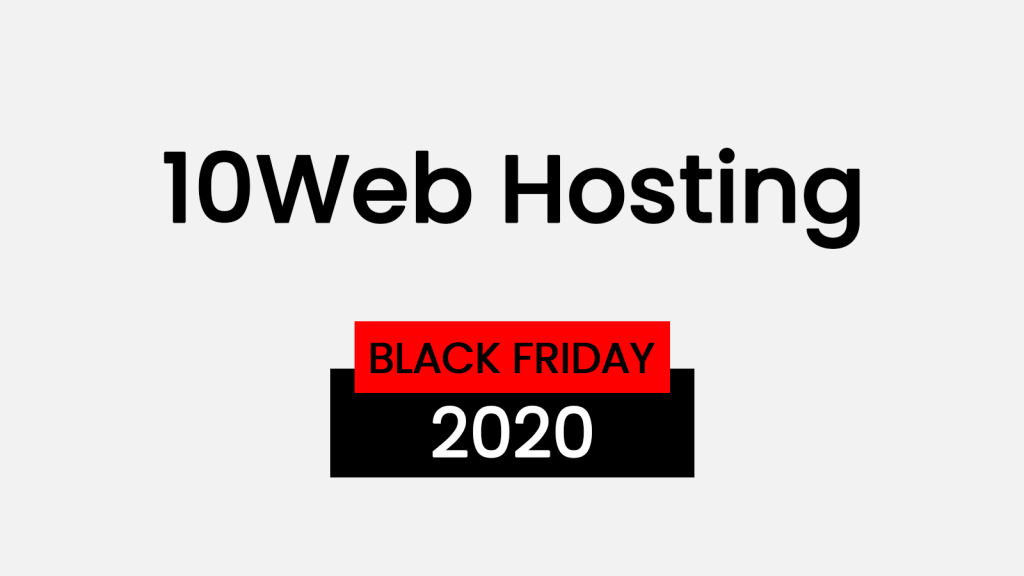 Planning to build a quality website that lets you hassle-free hosting for your online business? If so, it's the right time to book a domain with 10 webs. The hosting agency is offering upto 70% discount till 3rd December. Also, check monthly and yearly discount plans. Limited offers are available.
Flywheel – WordPress Hosting Black Friday Sale 2020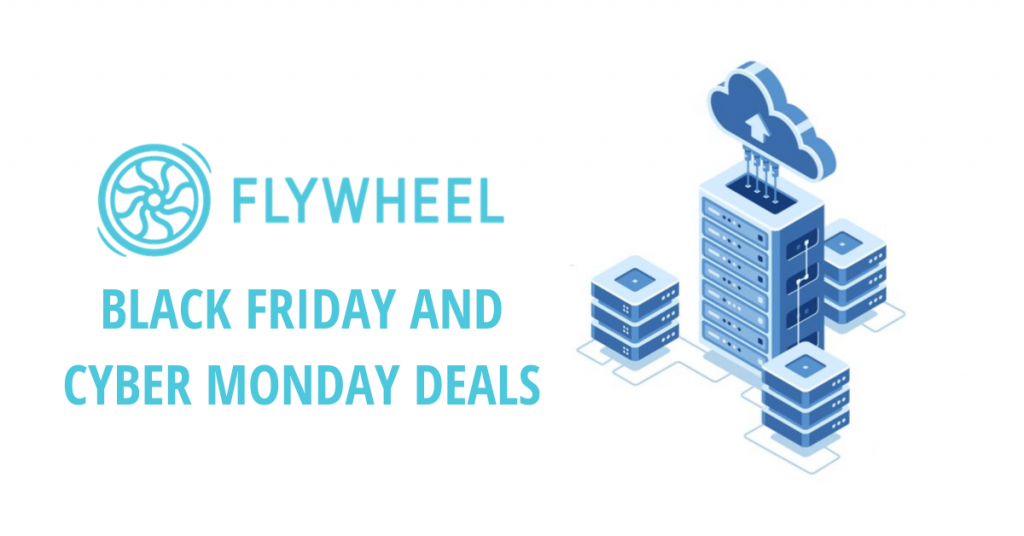 Have plans to launch a new website in 2021? Looking for the long term hosting plans cost-effectively. Grab the opportunity to book a domain with Flywheel hosting, one of the secured hosting service. Black Friday deal up to 3months free hosting. Rush to avail!
Hostnoc – Black Friday & Cyber Monday WordPress Hosting Deal 2020

Seize the prospect to launch your WordPress website on a secure, reliable, and powerful managed hosting agency. As Black Friday and Cyber Monday, 2020 is banging on the door, you can get up to a 50% discount. Rush to book your domain NOW!
BLACK FRIDAY DISCOUNT is ON…
The year 2020 is almost over. We have almost overcome the pandemic and resuming normal business. If you are techies, developers or website owners working on WordPress then crack the paramount BLACK FRIDAY and CYBER MONDAY deals. This is the appropriate time of the year to grab WordPress Black Friday Deals. Also, look for the WordPress Plugin and themes deals.
What's More?
BlackFriday and Cyber monday come after Thanksgiving day and are considered as the busiest days of the year. This year , it's grabbing more attention as the world is just resuming after the pandemic. After Thanksgiving Thursday , everyone is geared up to do some great business deals before the beginning of the holiday season. Before you get busy with the Christmas shopping., let's do some business deals.
Black Friday offers the best deals of the year.  Decide, how you like to go about it. But a new domain, a plugin or theme for the next WordPress Venture . We know you were eagerly waiting for the Black Friday arrival . Deals are on , we would suggest to take the suitable one as the time is just flying off.. It might get over. Don't  miss the offer or the opportunity will be out of stock.
Keep looking for more deals and discounts as we get the information. We'll keep adding them t\in the list. Bookmark this post to know about some exclusive and attractive deals you cannot afford to miss this Black Friday.
We care for our special reader and value your time , That;s why , the best deals are mentioned here offering maximum discount.Make the most out of these Black Friday deals and book new WordPress domain today! If you have a black Friday deal or offer, you can submit the details of your Black Friday or Cyber Monday offer by contacting us here.
---
Also Read –