Last Updated on May 20, 2022 by Hosting Advice
Do you know which are the best website hosting companies in Brazil? The best web hosting provider in Brazil is fast, reliable and full of features at an affordable price.
In this article, we'll tell you about the best Brazilian website hosting companies and which ones are the best.
The site needs to be located somewhere that provides it with security, storage capacity, and perhaps most importantly, search rankings.
What does it mean? That when the consumer searches for a certain product, through the search platform, your website will be among the first or even the top of the list.
And for that, it doesn't have to be pretty, it has to reach a degree of relevance that allows the algorithms to find it.
How to do this? You need a web structure that makes you functional, agile and secure, and more importantly, keeps you online. To do this, it must be on a good WordPress hosting service.
What to Look for in Best WordPress Hosting in Brazil ?
Guaranteed stability, security, added services, and fast page loading. These are some of the basics to assess when hiring a WordPress hosting service.
Indeed, to become relevant and, thus, be among the main sites in the search for certain content, the page must be on display for as long as possible.
In other words, the platform must remain active all the time, and this will only be possible if you are on a web hosting that delivers this function.
After all, it is the one that guarantees a web structure capable of providing services, links, and downloads, among others.
Also Read: Managed WordPress Hosting – Pros and Cons You Must Know
Moreover, the fast loading of tabs must be another key point to make the platform credible, as well as the security of information and links.
Currently, a robust website must provide a series of services that allow a direct dialogue with the company or a better knowledge of the product.
Therefore, in addition to reliability, the hosting must allow the website to use resources that are easy to connect to the company, such as email, social networks, and contacts, all with easy access and intuitive, allowing, by a click, a download.
List of Best WordPress Hosting Providers in Brazil 2022
1. Locaweb – Leader in Local WordPress Hosting in Brazil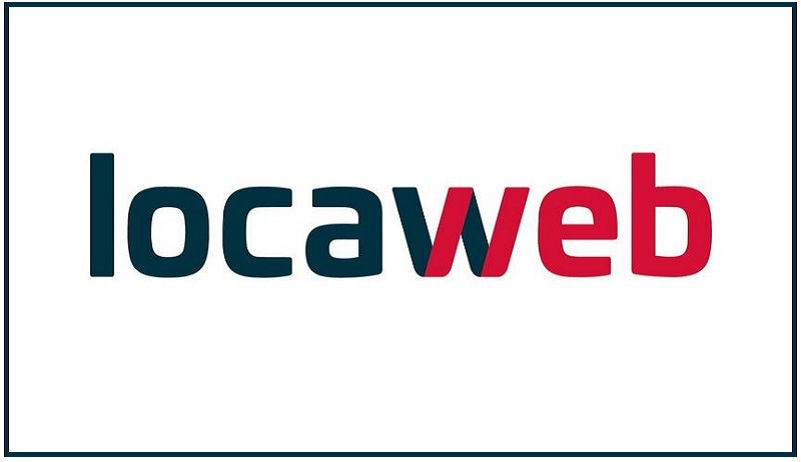 Founded in 1998, it was the first website hosting company in Brazil. With a 100% national structure, it has always sought solutions for cloud computing. A great option for those who support domestic investors.
But it's not the best fit for that reason alone. Over time, it has become a reliable and quality hosting service, since it offers an intuitive platform to the customer, with 24-hour support by phone and chat, with a very attractive cost-benefit ratio.
In the headings, we can highlight:
Cloud Computing Solutions
24-hour service
Good value for money
2. King Host – High-performance WordPress hosting in Brazil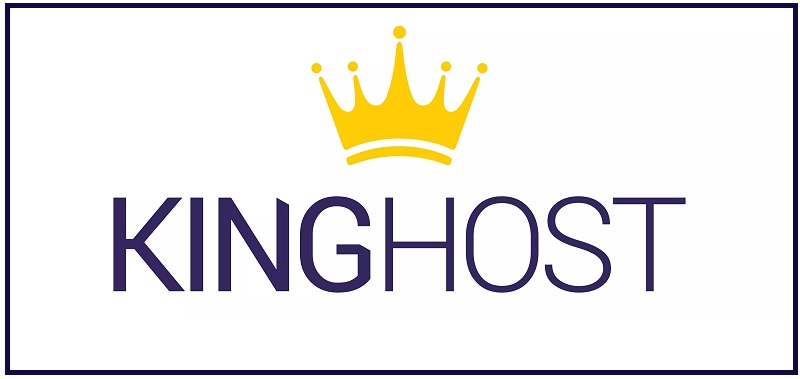 Always on the lookout for the latest market developments, KingHost is known for its ability to quickly integrate new technologies into its service portfolio.
It is also considered one of the best website hosting companies by Reclame Aqui, due to the agile and efficient support it offers to the customer.
Also, it works with Vanish Cache servers which increase the performance of the website in its download capacity. All this makes it a quality host.
Some key highlights:
Fast and efficient support
Rapid modernization
Accelerated performance
Also Read: How Hackers Get WordPress Site Access & Its Prevention Tips
3. Hostgator – Real-time WordPress hosting in Brazil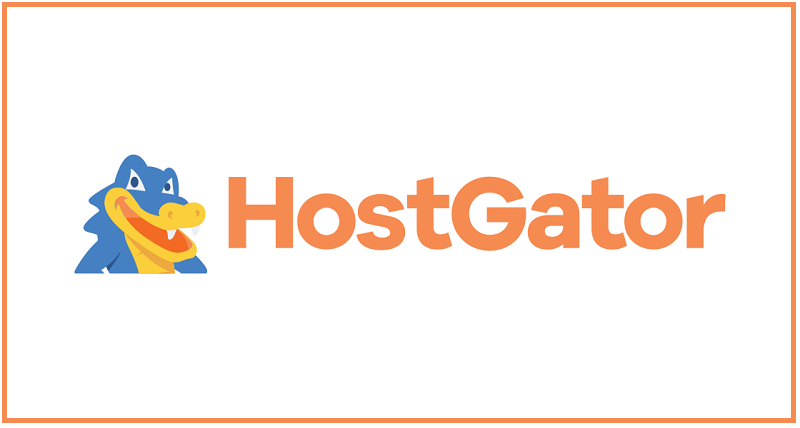 It's a multinational, accepting real-world payment, and that's an increasingly common feature, especially in this type of business.
Maybe because it's not Brazilian, it doesn't offer phone support, only chat. Still, it does real-time service.
It is among the best WordPress hosting companies because it offers a secure and stable service, above all stable, and therefore also reliable.
As a rule, carry out promotional plans, as well as additional bonus packages like free SSL and unlimited email account.
Stands out for:
Platform stability
Promotional packages
Real-time services
4. Hostinger – Reliable WordPress Hosting Provider in Brazil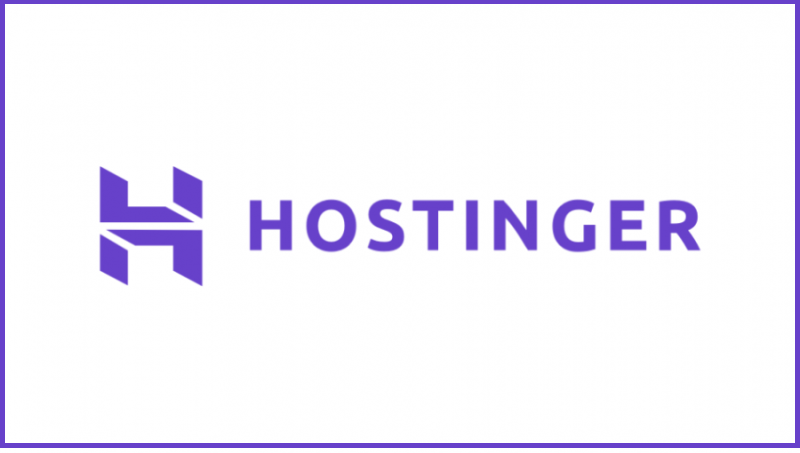 Considered one of the most reliable website hosting companies in Brazil, Hostinger offers the lowest cost on the market with plans starting at R$4.49 per month, one of the best for small businesses and individual entrepreneurs.
The Premium plan, which includes all web hosting features, costs R$8.99. And there are still packages that allow you to host 100 sites (shared hosting), as long as the visits reach 25 thousand per month.
Hostinger also offers a 30-day guarantee for the customer to feel safe and test their website silently.
Its strengths are:
Reliable and secure
Better cost-benefit ratio
30-day guarantee
5. WebLink  – Fastest WordPress Hosting Provider in Brazil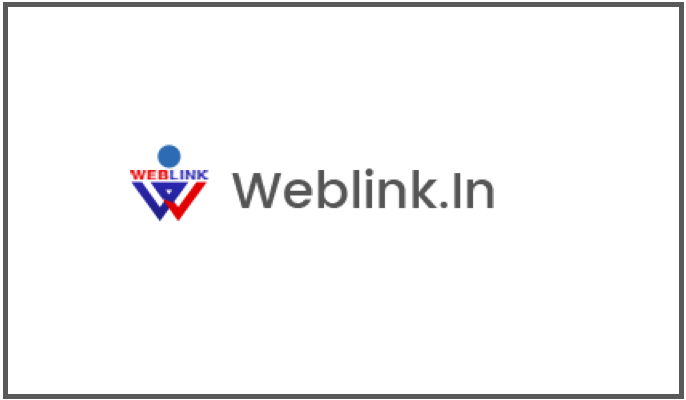 You could say that second place is just the first of the losers, but keep in mind that we are comparing WebLink to some of the best WordPress hosting providers in the world, and they are still able to compete, finishing in second place.
You see, this is pretty inspiring considering the much larger features of the competition!
WebLink's Silver Plan is generally quite fast worldwide, which is surprising given that the data processing center is located in Brazil.
They are remarkably fast in the US, London, Canada and Germany, while they started to slow down in Bangalore, Japan, Sydney and Singapore.
However, they outperformed the two best web hosts in São Paulo ping at 4 ms (incredibly fast)!
Overall, WebLink did very well with an overall average of 206ms, earning an A for speed.
As a local hosting provider, they have a data center in São Paulo, which is really good for local businesses.
The 24/7 support team is located in Florianópolis – Santa Catarina. Therefore, talking to them will be much easier as they speak our language, reducing miscommunication problems.
Their price is also another factor to consider – at R$8.99 per month, they are literally the most affordable host on this list.
Key Highlights follow:
Nearly unlimited disk and bandwidth
Free domain and SSL included
24/7/365 Dedicated Support
Fastest website on the market
6. SiteGround BR – Best Customer Support for WordPress Hosting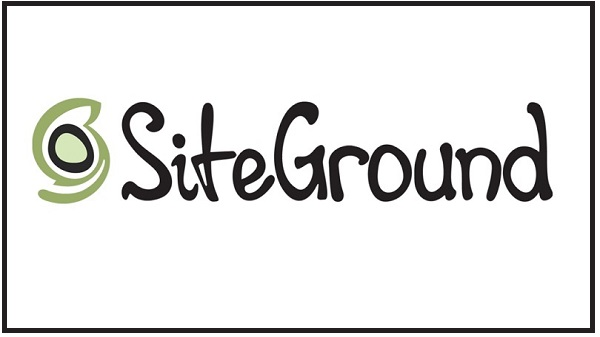 Third on our list is SiteGround, a critically acclaimed company recognized worldwide as one of the best WordPress hosting providers for any purpose.
Thanks to their features like SuperCacher, PHP7 implementation and solid hardware, they are able to efficiently deliver data to small screens all over the world.
Naturally, they're fast in the US and Canada, with response times of less than 60 ms, as fast as the blink of an eye.
In London, Singapore, Sydney, Japan, Bangalore and Germany, they can be anything but slow, with response times of less than 240 ms.
From where we are, SiteGround got 156 ms – that's not as fast as local data centers can achieve, but it's still a very fast speed.
Plus, you'll have the benefit of providing speed to visitors from all over the world! Overall, SiteGround produced a worldwide average of 133.8 ms, earning an A+ rating!
Also Read: How to Fix Render-Blocking JavaScript and CSS in WordPress to Improve Site Speed ?
They are also endorsed by WordPress, something they can brag about.
Their technical support team is top-notch, simply the best! They helped us a lot when we switched from A2 servers. If you're not sure how to do something, all you have to do is give them access and they'll do it for you.
We feel that SiteGround could be tied for second on our list, but the price is a factor we take into account in our reviews. To be honest, while their renovations can wreak havoc on a bank account, we also have to admit that their service is worth every penny.
Important Highlights:
30-day money-back guarantee
Free Email, SSL, CDN, and Backups
Available 24/7 support system
7. GoDaddy– Quality and Efficient WordPress Hosting in Brazil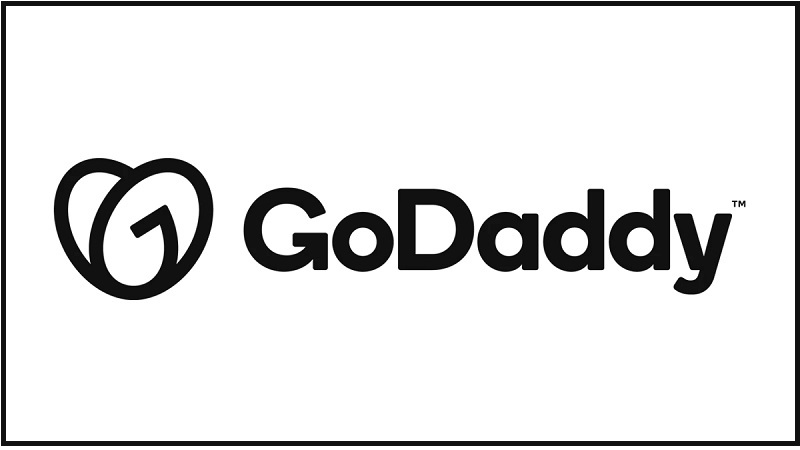 From the name, you can already tell that Godaddy is not Brazilian, but it has already expanded its operations in Brazil, even including phone support for Brazilian customers.
It has been operating for many years in the international market and, in addition, it has dedicated itself to Brazil, offering different plans for different sizes of companies.
Worldwide, it is known for its quality, safety and effectiveness. Moreover, it has round-the-clock and DDoS support.
Important Highlights:
Hotline for Brazil
First in the segment
Quality and efficiency
8. Uol Host – Better cost-benefit ratio in Brazil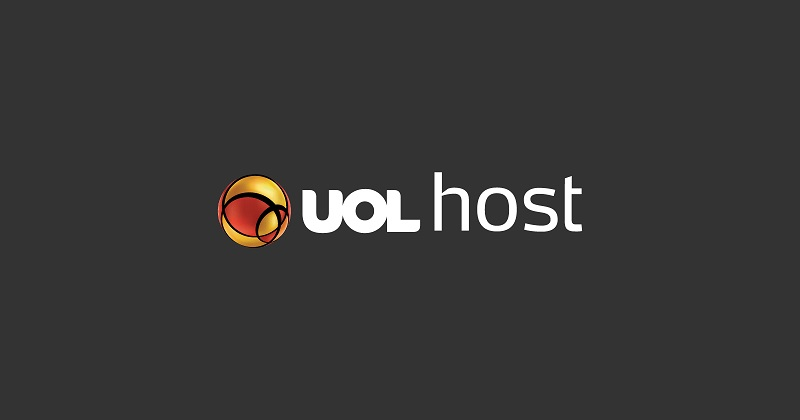 Truly Brazilian, Uol Host offers a differentiated service that makes the site faster, it's called resource isolation.
It works by preventing other users from accessing the resources made available to this site, which speeds up page response time because the server is not being accessed too much.
If, on the one hand, this feature is important to generate greater website stability, on the other hand, this option may limit access to website resources in situations of a greater number of visits than the scheduler tool visits.
However, this alternative results in more efficiency and reliability for the platform, as long as the contracted plan is the most adequate.
Uol Host has been awarded for the quality of customer service. For this reason, it can also be considered one of the best companies in the segment.
Main advantages:
Resource isolation
Better cost-benefit ratio
Quality service
9. NetworkHost – Customizable WordPress Hosting in Brazil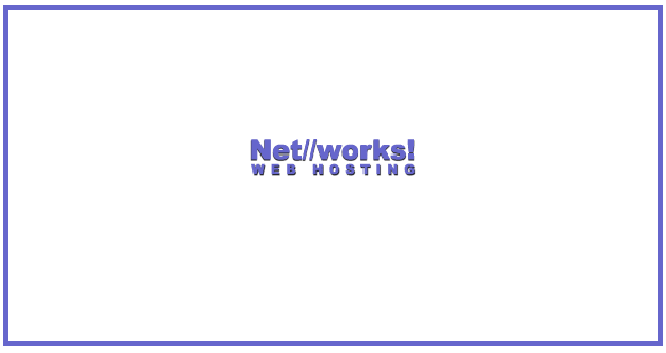 Its purpose is to make life easier for the entrepreneur, so it seeks to provide him with simple and intuitive control and management panel.
Moreover, it offers basic packages with the possibility of adding services and features, which can be easily integrated.
It is therefore considered an hosting that looks at small and micro-entrepreneurs, and dialogues with them, through an integrated and easy-to-manage panel.
Your desktop is accessible to everyone, even those less familiar with digital language.
We can highlight:
Quality and trust
Intuitive and easy dashboard
Customizable packages
10. HostMidia – Best Cloud Website Hosting Provider in Brazil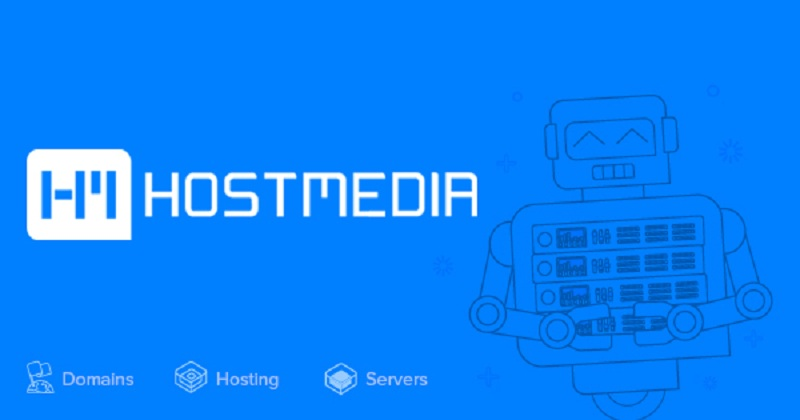 One of the best cost benefits, HostMidia works with a focus on fast loading. For this, it uses SSD disks as well as advanced technologies.
It is at this access that when arriving on the page, the resources appear quickly, that is, without the risk of the tool becoming lame, without a piece, or without half of the page, due to loading delay. For us, this creates a very bad impression for the user.
Aware of the quality of the service it offers, HostMidia offers packages with unlimited e-mail, free SSL certificate, as well as a 45-day trial period, with the possibility of reimbursement in the event of dissatisfaction or withdrawal.
The free domain is part of any annual plan. In addition, support is provided around the clock via chat, email or phone.
It is worth mentioning:
Fast charge with SSD
45 day trial period
24-hour service
Also Read: Optimize WordPress Website Speed With WP Super Cache
11. Hostnet – WordPress Hosting on Powerful Amazon's Cloud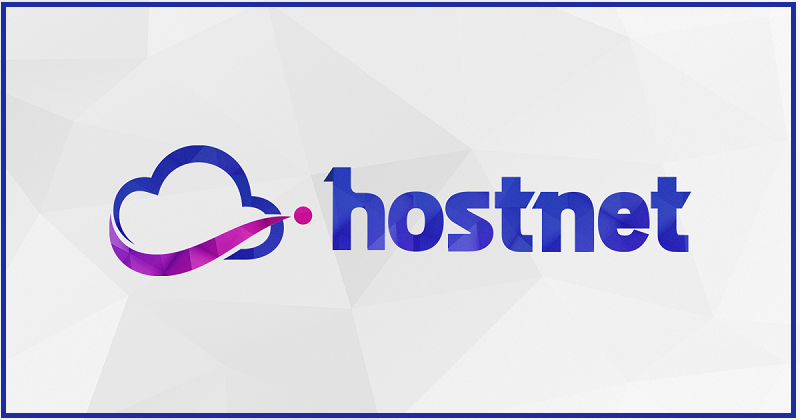 The Brazilian branch of Amazon's cloud infrastructure, Hostnet offers quality, since it works on this logic of service distribution in clouds of several machines, guaranteeing reliability and availability (uptime, activation time). Both have better performance than other hosts.
So imagine hosting your website on Amazon, using its cloud computing? This is the idea of ​​those who choose this company.
It also offers automatic website migration, and free SSL certificates, among other services.
If on the one hand, this is an incredible advantage, on the other hand it ends up providing a lesser amount of resources, due to less disk space.
Let's get to the highlights:
Amazon infrastructure
high response time
higher cost
12. Umbler – Custom WordPress Hosting Plans in Brazil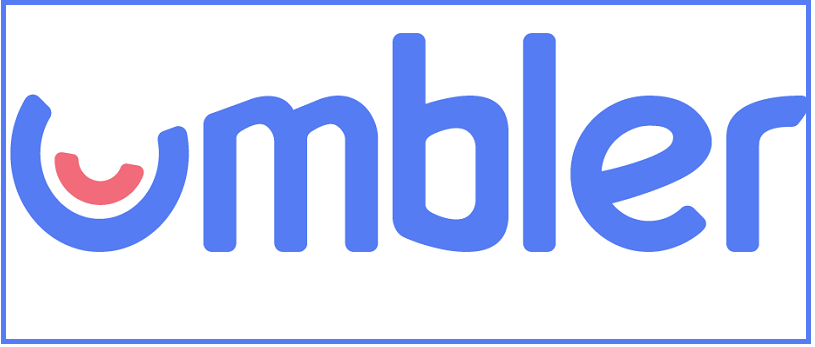 This hosting goes beyond the service of competitors. First, it works on-demand, creating personalized plans that are uniquely customer-focused.
The other point is the possibility of administering the site. Yes, it not only provides hosting and outsourced resources but also manages the site once it is ready.
Umbler assumes that by taking care of the site, the entrepreneur will have more time to devote to their business.
In order to present the hosting, Umbler provides a value, a type of credit, which the customer can use to navigate the panel, knowing his possibilities.
Highlights follow:
Custom plans
Site administration
Customer test credit
13. Host and Protect – Secure WordPress Hosting in Brazil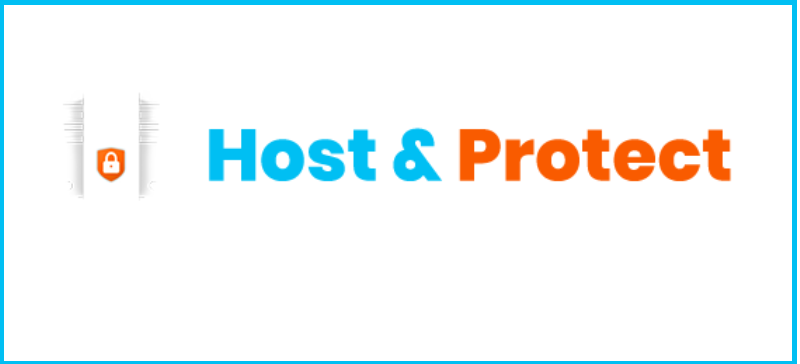 Imagine a world-class, fast worldwide hosting service with excellent features and a world-class support team that is specialized enough to help you with any hosting-related issue.
Now think about the price. Sure you think it's going to be expensive, but we guarantee it won't.
Hostinger is one of those rarities that truly promises and delivers quality web hosting at a very low price! When it comes to speed, Hostinger is not far behind.
The international hosting provider provides an impressive number of features with the Premium Shared Hosting Plan.
In addition to unlimited bandwidth, emails and websites, they offer free SSL, a free domain, 20GB of storage space, servers with twice the processing power and memory for faster upload speeds.
Highlights follow:
Live firewall
Daily backups
24/7 support
Conclusion
After knowing the best WordPress Hosting sites in Brazil, then it is important to know what your request needs.
For example, basic plans usually work well for a total of 30k monthly visits. If your business requires prospecting for more clicks, you will need to evaluate the most appropriate plan.
Storage capacity is disk space to store website files. How many are there and what size should they be?
The SSL certificate, which is much talked about here, is a fundamental element to ensure security not only between the server of the site but also between the client's computer. It is a necessary document.
Availability is another feature that can bring the site to the top of searches. This is because it ensures availability, the time the page is online.
Each of these elements, as well as all of them together, will put a website high between search algorithms and SEO optimization.
Also Read: 6 Best WordPress Hosting Services in Canada – Reviewed [2022]
Our #1 WordPress hosting provider in Brazil is Host and Protect with fantastic speed and an incredibly affordable price, you can't go wrong with them!
FAQs – Best WordPress Hosting in Brazil 2022
1. What is the cheapest hosting site in Brazil?
Hostinger is the best hosting site at a low price. For just R$8.89/mo (on the 48-month plan) you get SSL and a free domain, 20GB SSD and unlimited bandwidth for your website.
2. What is the best WordPress hosting site in Brazil?
We recommend Host and Protect to host a WordPress site. With SuperCacher and being on the Google Cloud Platform, your site will load quickly and will not crash while loading, which is crucial for sites.
3. What is the best platform to host a WordPress site in Brazil?
Hostinger and Host and Protect are excellent options for hosting WordPress sites, just with different prices. Hostinger has LiteSpeed ​​Cache, which optimizes WordPress sites; while SiteGround is officially recommended by WordPress.org.
4. Which is better Host and Protect or KingHost in Brazil?
If your focus is entirely on the Brazilian market, choose KingHost. If you expect to target different markets around the world, choose Host and Protect.
5. How to host a website on Google Cloud?
You can host your website directly on Google Cloud, but this is very expensive. For a much lower cost, you can use Host and Protect, which actually uses Google Cloud infrastructure in its hosting services.