Last Updated on May 20, 2022 by Hosting Advice
If you have decided to take the next step with your company website or blog, go up one more level and take advantage of a CMS like WordPress.org, so you will need a web hosting tailored to the needs of your professional Project. We provide list of top WordPress hosting services in Canada in 2022.
If you have started to search the web, you will notice that the offer of many web hosting services is overwhelming and the price differences between them are surprising. This price difference covers many aspects: from the storage capacity (something you should take into account if your website has more than 50,000 visits per month and upload many images), to the technical support they offer you (when it comes to a store online the speed to solve an incident is essential), are some of the factors that we must consider before hiring a WordPress website hosting plan.
An analysis of the top 6 WordPress hosting Services in Canada based on their features and characteristics:
1. DreamHost – Champion WordPress Hosting Company
If there is still someone who does not know what DreamHost is and what it offers, for all of them, it is worth saying that they are in the presence of one of the most used and praised hosting services in Canada.
Since 1997, DreamHost has been a major success, backed by its experience and service. It has its main headquarters in California, being part of the New Dream Network LLC company, which was created a year earlier by four university students.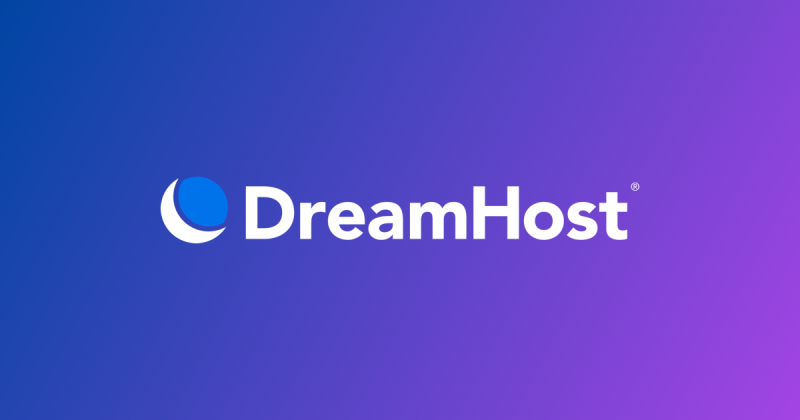 What can be more beneficial than choosing a web hosting company like DreamHost which has become a champion in dealing with odd situations like severe power cuts. In 2006, there was an incidence of a complete power outage due to which the internet services were affected in the region. DreamHost immediately resolved the situation with their presence of mind and resumed the service.
The growth, however, of DreamHost.com, has not stopped and continues to reap new customers, without neglecting loyalty to those who own it and use it for some years.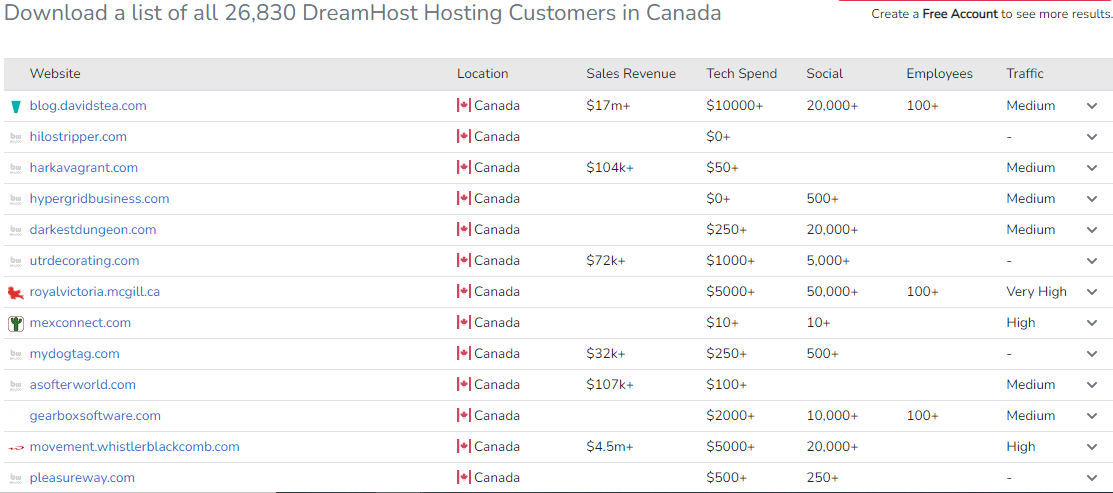 Shared version ($ 7.95 per month): It has a 97-day guarantee, supports WordPress in different domains, basic installations, technical support 24 hours a day, 7 days a week, highly recommended for those who start with a project and have low traffic.
DreamPress version ($ 16.95 a month): It has the same characteristics as the previous format, to which are added 5 times more speed, shared disk or 30GB SSD, it is administrative style and it is pre-configured.
It has Jetpack Premium to generate backups and advanced security protection, as well as scales to handle spikes of traffic without bandwidth limits.
2. Hostinger Canada – Cheapest WordPress hosting services
The company was founded in 2004 in Kaunas, Lithuania, as a personal "Hosting media" company. In 2011, the web hosting brand, Hostinger was born.
Hostinger has grown rapidly and surpassed 10 million users in just 3 years. Nowadays, Hostinger is a well-known player in the web hosting industry for its excellent service at truly competitive prices with more than 29 million active users!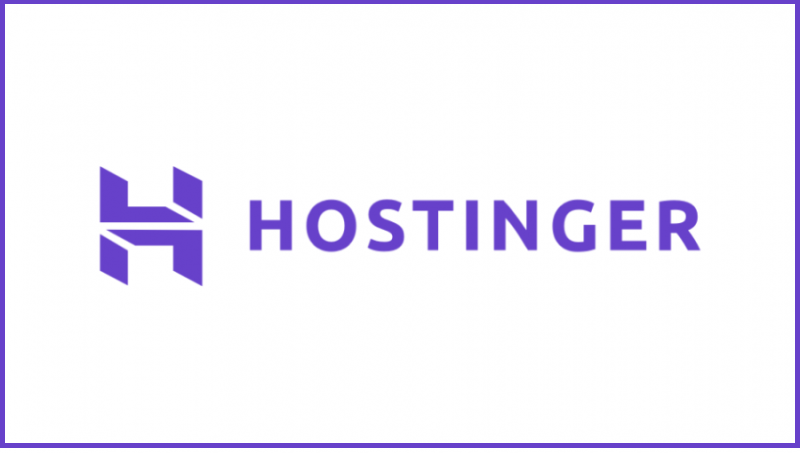 Among the services that Hostinger offers, we can find: wordpress shared hosting, wordpress cloud hosting with dedicated resources, VPS, domain name registration, E-Mail hosting and SSL Certificates.
Their most popular service is without a doubt shared hosting plans which offer good technical characteristics and functionalities for a competitive price.
Hostinger's servers are deployed in 7 different regions: United Kingdom, United States, Brazil, Netherlands, Singapore, Indonesia and Lithuania. Their users can benefit from minimum latency and optimal reliability via globally connected Tier-3 data centers.
Hostinger is above all known for its 3 shared hosting plans at ultra-competitive prices and cleverly marketed via relatively aggressive marketing.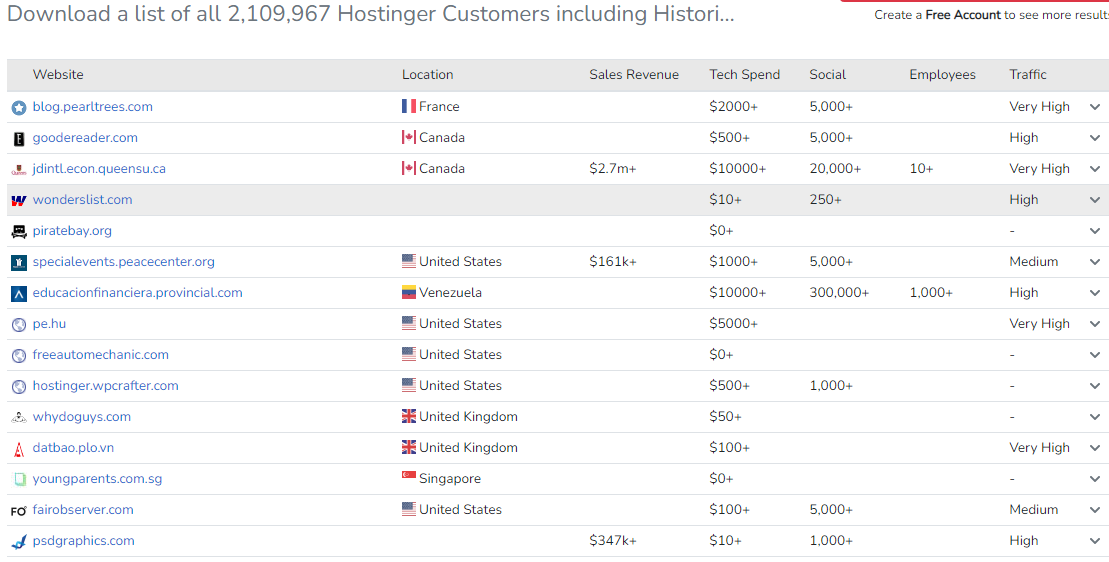 From Starting at $0.99/mo (renews at $2.15/mo) per month for a commitment over a period of 48 months, you can benefit from the unit hosting plan which allows you to host a single website and gives you access to levels of resources and services fairly correct for the price.
The second shared hosting plan is called Premium; it is considered the best-selling plan. The Premium plan starts from $ 2.15 per month for a period of 48 months and for a subscription of one year or more, you get a free domain name and an SSL certificate valid for life.
This plan allows you to host an unlimited number of websites and create an unlimited number of email accounts, unlike the single plan which allows you to manage only one email account.
The latest shared hosting plan called Business, the price of which starts at $ 3.45 a month for a period of 48 months like the other plans. This plan offers all the features of the Premium plan and includes daily backups and more power in terms of memory, processor and other available resources.
When it comes to VPS plans, Hostinger offers, in our opinion, the best current scalable offers on the market with 6 configurations and among 6 Linux distributions to choose from.
Hostinger gives you the opportunity to build a project the way you want. Their VPS hosting offers a wide range of Linux operating systems ready to install in 1 click. Simple but powerful management tools will allow you to maximize the potential of your virtual private server.
From entry-level plan 1 which offers 1 vCPU, 1 GB of RAM, 20 GB of SSD disk space, 1000 GB of bandwidth, up to the higher level which offers 8 vCPU, 8 GB of RAM, 160 GB of SSD disk space, 8000 GB of bandwidth, you should be able to easily find a configuration that suits your needs.
Hostinger's VPS comes with a list of operating systems, all based on Linux, with many architectures to choose from and various control panels or pre-installed services that can be installed in just a few clicks. Convenient to save time and easily deploy your sites!
3. Bluehost Canada – User-Friendly WordPress Hosting
If you are looking for a web host to be able to start your website or transfer your domain from some other hosting provider, surely you will have seen the name Bluehost in several places.
But what is Bluehost? Bluehost is very well positioned in one of the best web hosts on the internet.
Most of the people who choose it, do so because it has good prices, benefits and is pleasant service according to many of the reviews forums.
It hosts more than 2 million websites which makes it much more eye-catching and is the number one choice for many small internet businesses.  Let's go, then, to immerse ourselves in the world of Bluehost.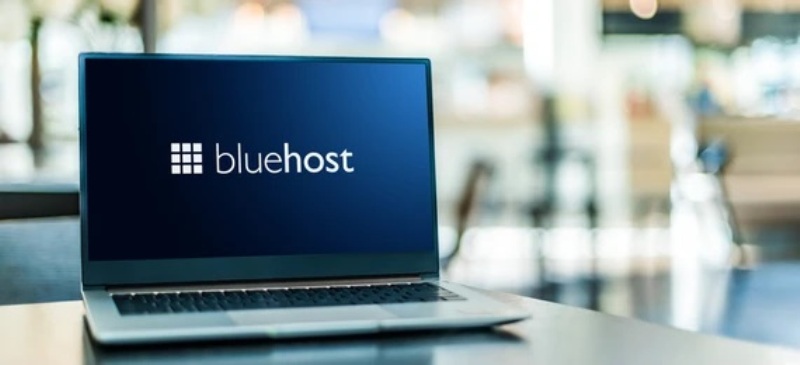 Ease of use: Many of the Bluehost users have recommended this host precisely because it is easy to use. This is one of the reasons why small websites or people who are not very technical on the whole topic of hosting use it, for its increasing popularity.  It does not give you many complications when you subscribe and start using it.
Technical Support: This is another aspect that users of this host liked. Not only is technical support good, but apart from email support, it also offers support via live chat.
Speed: Most users report that this host is quite fast. If you integrate it with Cloudflare, this speed will be much better.

While Bluehost does have a few cons that make you think twice, we also have to admit that they don't maintain their reputation as one of the best hosts (most of all WordPress) for nothing. Its integration with WordPress is too simple and it does not give you much work to say and they also have a variety of security features which is another plus.
4. InMotion Hosting – Fastest Web Hosting Company in Canada
InMotion hosting is among the best established companies on the North American market, offering remarkable performance for high-quality WordPress hosting. With award-winning technical support and an availability rate of 99.9%, this company is very successful across the Atlantic.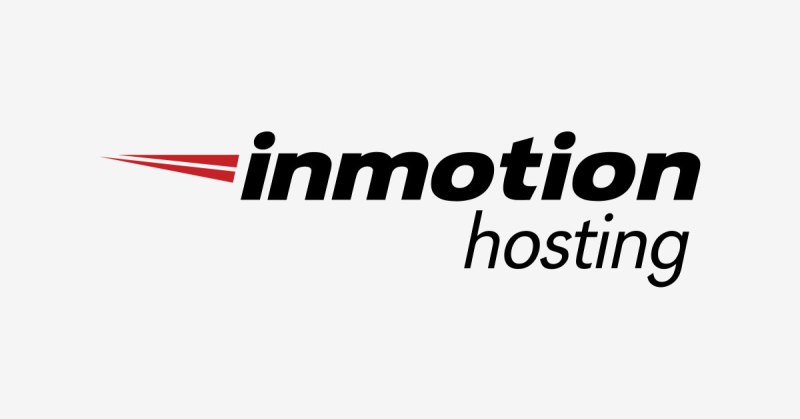 Their ultra-responsive, US-based support is always there to help. InMotion Hosting WordPress hosting is optimized for active bloggers and offers great scalability for growing your blog. Let's take a look at their accommodation offer!
Ask any web developer for the name of a well-known internet host in the US, and InMotion Hosting will likely be one of the first to come out. They have been on the market for a really long time, but they have continuously invested in innovation to stay at the forefront of this industry!
That's not to say they're perfect, but they do offer solid packs for any type of business, with a few unique technical features that set them apart from the competition.
Offering a wider range of services than most of their competitors – shared, dedicated hosting, VPS and even WordPress-specific hosting. InMotion offers an excellent combination of advanced equipment, permanent support and an excellent level of scalability allowing to cover all the hosting needs for your sites targeting the American market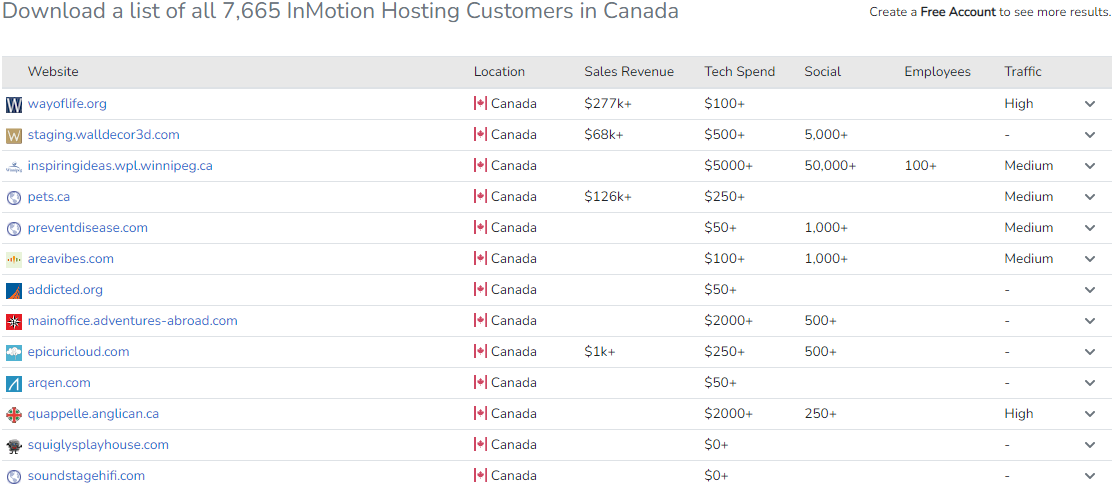 InMotion Hosting uses solid-state drives on their shared plans that gives extra speed to your site. Their customer service and reputation are excellent in the US shared hosting community, although they are slightly more expensive than some of their rivals. If a few dollars more per month can save loading speed, why not take it?
InMotion Hosting, sometimes called IMH, has existed since 2001, so you are dealing here with a veteran of the Web!
Since then, they have grown a lot and their clients now host more than 300,000 domains on their servers.
The packages are not the cheapest on the web, but they are competitive compared to other hosting companies. We don't think you should be looking for the cheapest host anyway in most cases, as the quality is sometimes poor.
With InMotion Hosting, you have a mature infrastructure, with redundant data centers and automatic backups. You also get excellent support and environment-friendly servers.
5. HostGator Canada – Reliable WordPress Hosting Provider
Another "giant" in the hosting market. They have been offering their services for many years and present themselves as a company that offers quality at a low price.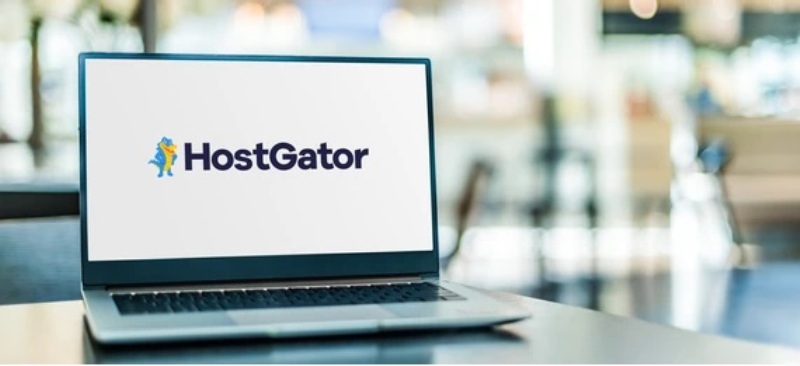 Like the vast majority of companies, they have technical assistance, but in this case, you will have to know English since it is in this language that they will answer your queries, although this does not have to be a problem since there are many forums where many are resolved of the doubts of the users. It is one of the best for WordPress sites and allows you to publish websites easily and quickly. Surely you know this company by using references. In this post, we will give you the information you need to know in more detail what HostGator is.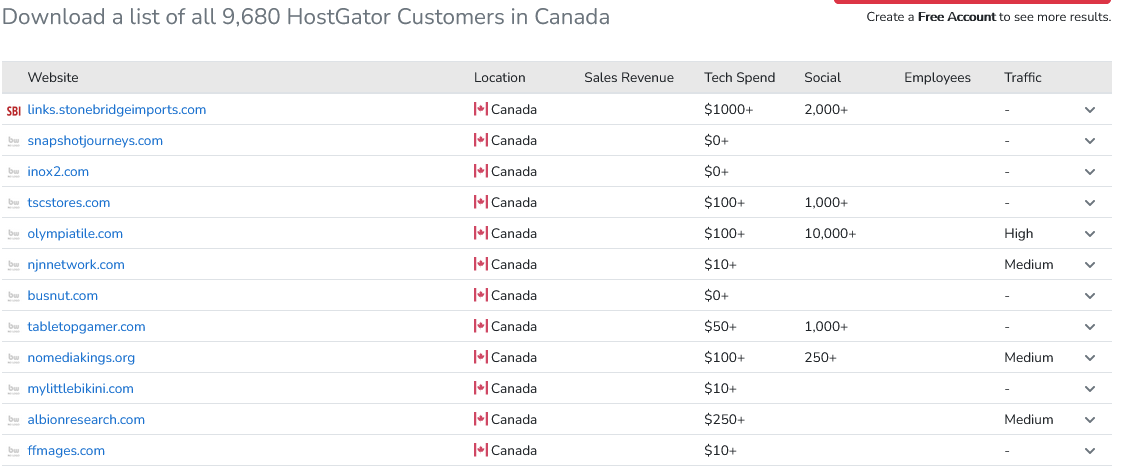 As a website hosting company, it offers a large number of tools that will allow you to obtain excellent performance from your domain. The balance between quality and price is very satisfactory: a good level of services with really affordable costs.
It is a company chosen not only by businesses of all kinds but also by many webmasters due to its reliability. This has led it to have a respectable place in the market, currently hosting around 9 million sites. Founded in 2002, it has more than 200,000 clients in 200 countries according to information handled by the Industry.
It is also part of Endurance International Group along with the rest of the most recognized hosting of the moment. It is based in Austin, Texas, USA but also in Sao Paulo, Brazil. It has also developed local sites for many countries such as Mexico, Turkey, China among many others.
6. Host & Protect – Best WordPress Hosting For Small Businesses
Another of the American "monsters" and with a very good reputation since it was one of the first to offer unlimited space, data transfer, email accounts and subdomains (something that is currently in the plans of many companies).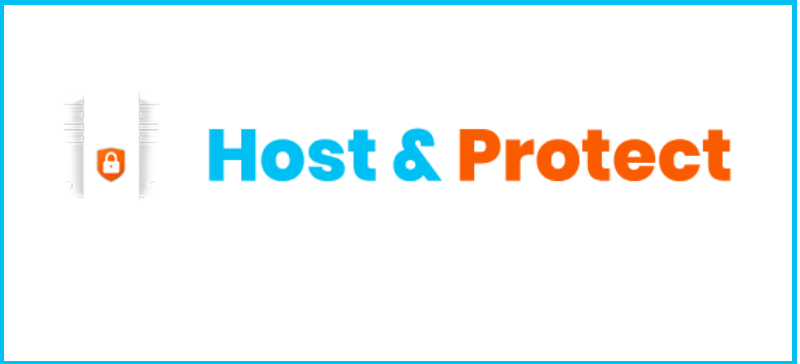 It could be considered as low-cost hosting since it has quite affordable price plans for the services they offer. User reviews are positive, both in server speed and technical support. A company that offers quality hosting accommodation at affordable prices.
They have focused on offering good prices and services to clients such as agencies and resellers. They are specialized in WordPress. 
Multinational considered as other of the powerful companies in hosting services. Its data centers are located in CA and offer very good performance in terms of anti-attack protection. Fails attention and their pricing plans are somewhat standard.
They have the "Sandbox" service that allows customers to do virtual tests before the changes appear on their website.
They offer to choose where to host the IP at no additional cost. The support is very specialized in each of the CMS and they are one of the few companies (if not the only one) that offers a huge number of customer services. They stand out for the performance and security of the servers.

WordPress Hosting Canada FAQs
1. What to Look for in Best Canadian WordPress Hosting?
Here's what to look for when choosing a best WordPress hosting provider in Canada:
If your site isn't up and running, it can't be seen by customers or search engines. And if your site goes down often enough or long enough, people will start to take their business elsewhere. That's why we recommend choosing a host with an uptime guarantee of at least 99 percent — anything lower just won't cut it.
Most Canadian WordPress hosting plans come with fast servers and solid state drives (SSDs) that can load pages quickly. But some are faster than others — particularly those that use caching plugins like W3 Total Cache to speed up content delivery. Speed is important because it affects how long people stick around on your site and whether they'll convert into customers (or blog subscribers).
Security is another important aspect that we need from our Canadian web hosting provider to protect our website's data from malicious attack or accidental loss. An ideal host should provide automatic updates and malware scanning. There are some hosts that include a free SSL certificate as well.
The choice between WordPress hosting or shared hosting depends on your needs and the type of website you want to create.
Shared hosting is a good option for starting a website with low traffic and budget. You get access to cPanel, one-click WordPress installation, free SSL certificate, daily backups and more. Add to that 24/7 support and you have an ideal choice for a beginner website.
But if your site will grow quickly and start getting lots of visitors (1,000+ per day), you'll need to upgrade to VPS or dedicated hosting. VPS is a kind of virtual private server that offers enough resources for your site to handle high traffic volumes without affecting other sites hosted on the same server.
3. How do I choose a WordPress host?
Before you start looking for a WordPress host, there are some important things to consider.
How many sites do you want to host?
Are you looking for the most cost-effective package?
Do you need any advanced features?
Are you planning to blog, e-commerce, or use the site as a portfolio?
Will you need your website to be bilingual?
These are just some of the questions that will help define which type of host you're going to need.
Here's what we took into consideration when deciding on the best WordPress hosts:
Easy Setup : Get up and running fast with one-click WordPress installation.
Excellent Uptime: We monitor our servers 24/7, and so does everyone else. If you're curious about how your host is performing, just ask them for their uptime stats!
Automated Backups : Plenty of hosts offer automated backups, but not all of them are created equal. Some hosts only do weekly or monthly backups. Others do daily backups and allow you to run your own full-site backups via their tools. We like hosts that keep multiple backups and allow you to restore at any time.
Uptime Guarantee: Look for a host with an uptime guarantee, which means that if they don't have 100% uptime (which is rare), they'll give you a credit on your account or refund you some of your money. A good uptime guarantee usually hovers around 99%.
Support: Support can be a make-it-or-break-it factor for choosing the right WordPress hosting in Canada. The hosting provider should provide help support 24/7/365.
4. How much does it cost to host a website in Canada?
The cost of web hosting can vary quite a bit, with some shared hosting plans costing as low as CA$2.99/mo and others costing up to CA$100/mo.
The specific type of hosting you decide to go with can also determine how much you'll be paying.
5. Which hosting company is best for WordPress?
There's DreamHost, who specializes in hosting WordPress sites, but is priced higher than most hosts. There's inMotion Hosting , who has a special WordPress hosting plan, and is very popular in the community. There's BlueHost, who powers over 2 million websites globally, and has been recommended by WordPress itself since 2005. And then there is Host and Protect which is lot more secure and is powered by WP Hacked Help, to protect from malware and cyber attacks.
Conclusion – Website Hosting Companies in Canada
The creation of a web project inevitably involves the difficulty in making the right choice when it comes to web hosting. Whether you are experienced or not, it is essential to choose a solution that suits your needs. Although it is always possible to install one or more servers yourself and connect them to the Internet to host and manage one or more websites, it is often much more cost-effective and safer to go through a service provider. This allows you to rent a remote turnkey infrastructure in a data center, without generally having to take care of its maintenance and security.