Last Updated on April 29, 2022 by Hosting Advice
Are you searching for WordPress web hosting services that are user-friendly and fast? Start with those web hosting companies that have experience in hosting WordPress websites.
Ensure that your web hosting service provider meets all the needs of WordPress hosting. As it is a known fact that maintaining security, and avoiding threats in WordPress websites is always a challenge. Also, the hosting service must support the latest plugins and themes for the WP site to run smoothly.
But don't you worry! Online enterprises looking for top-notch web hosting firms in Indonesia have a variety of options for hosting WordPress websites. There are many reliable WordPress hosting providers in Indonesia that you can check out.
Here in this post, we are providing you with a list of the top-notch Indonesian WordPress web hosting providers.
The cardinal rule for selecting the most suitable hosting service is to review the features and other essential factors such as uninterrupted technical support. Also, the bandwidth, webspace, backup facility, firewall support for security, plugins, and theme support are the deciding factors.
Among all, the massive bandwidth is required to handle the high traffic on the site. Finally, check the availability which means the host ensures that your site remains online and the backend issues will not affect the working of the site.
Know what is exactly required for WordPress Hosting in Indonesia?
For the WordPress hosting in Indonesia, there are three kinds of preferred services:
For big or enterprise websites this type of hosting is recommended. The cost is high but worth spending for big sites.
The resources are shared with other websites. The option offers shared resources which reduces the individual hosting cost.
VPS (Virtual Private Server)
The hosting service provides dedicated resources, more control, and flexibility. But the cost is more as compared with shared hosting. For technically demanding WP websites, you can consider this hosting.
Once you have decided on the server type, check the 4 essential parameters that the hosting company must provide
Also Read: 7 Best WordPress Hosting Providers in Singapore [2022]

With the technical requirements, you can consider the 4 important parameters while choosing a WordPress hosting provider.
Speed — Choose a server that can provide a load speed  under 300 ms.
Uptime — A reliable hosting service will have at least 99% availability.
Customer Service — For help with WordPress related questions.
Site Needs — The hosting service should work with your business size and type.
Now, you can get through the detailed list of WordPress hosting providers in Indonesia.
11 Best WordPress Hosting Providers in Indonesia

 2020
Choosing the best WordPress hosting provider for your needs will simplify the CMS installation and help you manage your website in a better way.
By paying attention while choosing the suitable WP hosting, you will benefit from a preconfigured environment, improved plugin management, one-click installs, automatic WP updates, and more!
The latest top 11 WordPress hosting providers in Indonesia 2022, their basic types, are listed below:
Host and Protect – Fast & Secure WordPress hosting in Indonesia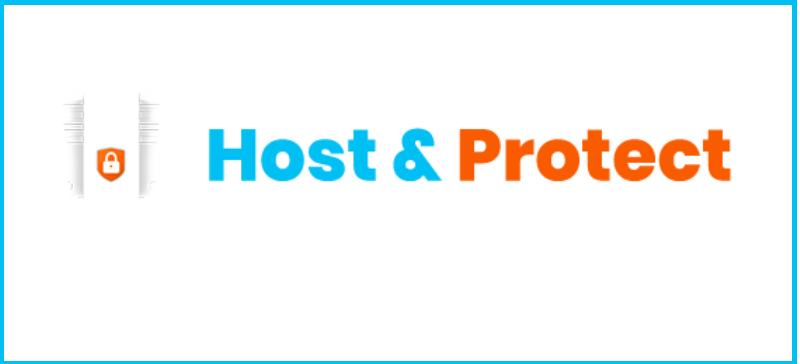 Host And Protect provide secure WordPress hosting for small business sites. The company offers only one managed WordPress hosting plan, and it comes with all the security. The company focuses on providing secure WordPress hosting with firewall installations and time for malware and threats checking. The database and site backup is included in the hosting plan.
Main Features
24/7 technical support to maintain faster websites
SSD storage with disk space, bandwidth, emails support
Install plugins, new themes with access to cPanel details
GitLab support
Support of live Firewall to maintain secure WP website
Plan
Managed WebHost custom plan as per the requirement of the clients. The cost varies. Hurry up to avail the best deals!
Niagahoster – Highly Flexible WordPress Hosting Provider

NiagaHoster offers great deals with required WP hosting features. The company maintains a highly developed four-tier data centers *DCI Indonesia, super microservers, and continuous technical support. For security purposes, the Bit Ninja security server is installed that prevents the sites from hacking, spam, malware, and DDoS. The host's One-Click Script allows users to install 280 web scripts like WordPress, Joomla, and Prestashop instantly.
Main Features
Low Cost, Great Quality
Speed and Security Priority
Number 1 Technical Support in Indonesia
Plans
WP Pelajar– Rp 40.223/Bulan- 10 website hosting- unlimited bandwidth – free email accounts
WP Personal– Best Seller Plan- Rp 26.813/Bulan-SSD storage- unlimited website hosting- unlimited bandwidth- Free email accounts
WP Bisnis- Rp 85.724/Bulan– SSD storage- unlimited site hosting- unlimited bandwidth- free email accounts.
Rumaweb – Indonesian Domain and WordPress Hosting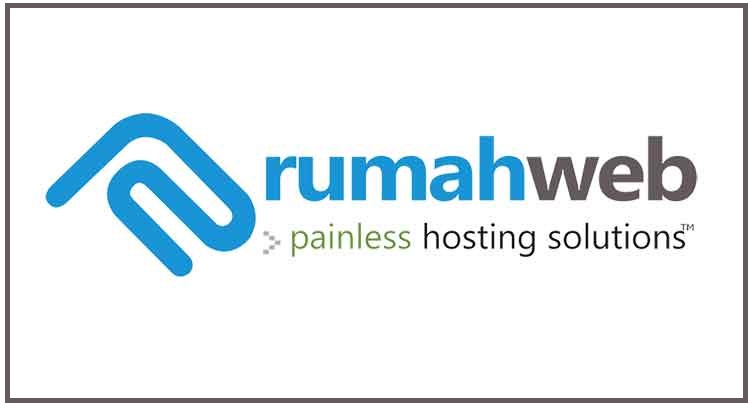 Serving the domain hosting for the Indonesian WP website for 15 years now having more than 14,000 domains all over the country running at present. It uses Super Micro, acknowledged as a highly efficient manufacturer of server-class PC devices. Rumahweb also opts for cPanel because of adaptability, convenience, and security. It works well with CentOS for enterprise-class users. The company's preferred technology for visualization is Parallels Virtuozzo used primarily in VPS. It can upgrade Random Access Memory as well as space without any downtime.
Main Features
Higher uptime maintained
24/7 technical support
Greater bandwidth
Partner with companies like Google cloud. cPanel NDC partner, Lite speed Hosting partner, etc.
Plans
Domain- Rp 12.000/Tahun
Hosting Unlimited- Rp 15.000/Bulan
Cloud Hosting- Rp 120.000/bulan
Also Read: 8 Best WordPress Hosting Providers in Malaysia – 2022 Comparison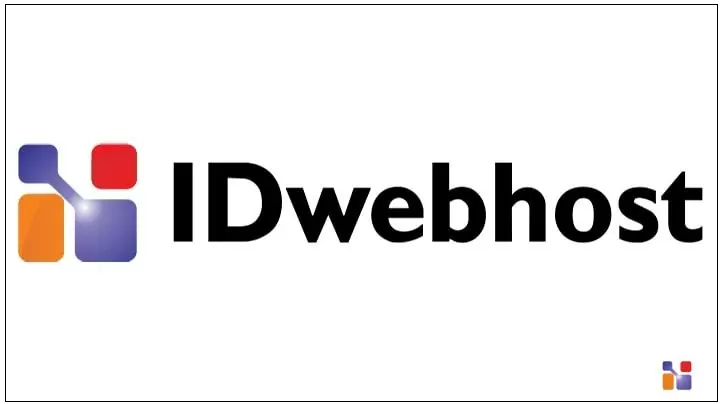 IDWebHost is a pioneer in providing hosting to Indonesian WP websites since 2004. The company is known for delivering the best hosting platforms. The company provides Virtual Private Services and shared hosting with the support of 60 servers located in Indonesia. IDWebHost is among the 12 firms with accreditation by the Internet Domain Name Manager Indonesia as a domain name registrar. It employs 20 full-time customer care assistants based in Jakarta and Yogyakarta to respond to any complaints or queries from customers.
Main Features
24/7 technical support with regular back service
Provided SSD storage by taking responsibility of security and threats
Unlimited bandwidth with unlimited website storage
Plans
Charming -Rp10.900/Bulan- 1 website hosting-72% off
Cute – Rp19.900/Bulan- Free Domain- Unlimited Bandwidth-55% off
Awesome – Rp83.900 /Bulan- 68% OFF-Free 2 Domain
Fantasic – Rp126.900/Bulan- 32% OFF-Rp86.900 for Free 2 Domain
Corporate -Rp503.900/Bulan- 40% OFF- Free 2 Domain,SSD Space 15 GB
All types of hosting services get dedicated server access and cPanel details.
Hostinger – Reliable WordPress Hosting Provider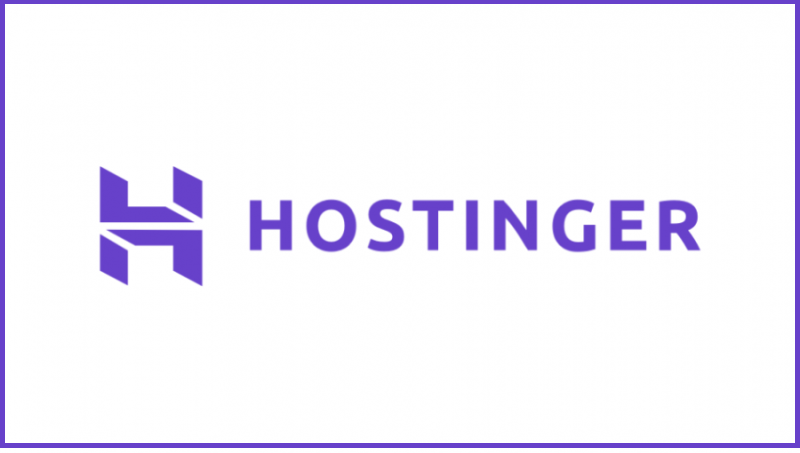 Hostinger Indonesia was launched in 2004 for providing high-quality WP hosting service for. Being a renowned company, it is known for providing affordable plans. The hosting service has more than 29 million clients from 178 countries worldwide.
It utilizes the NGINX technology, the most up-to-date PHP 7 9 (server-side scripting language), and cloud-based infrastructure to produce optimum speed and operation. It provides WordPress hosting making use of the made-to-order WP Super Cache Express software for optimization as well as new-generation Solid State Drive hardware.
Main Features
24/7 technical support.
Daily back service
Provided SSD storage
Unlimited bandwidth with unlimited website storage
Plans
Single Web Hosting – Ideal solution for beginners – Rp 13,900/bln
Premium Web Hosting – Best Value- Perfect package for personal websites- Rp 27,900/bln
Business Web Hosting – Optimized for small and medium businesses- Rp 49,900/bln
Qwords – Fastest WordPress Hosting in Indonesia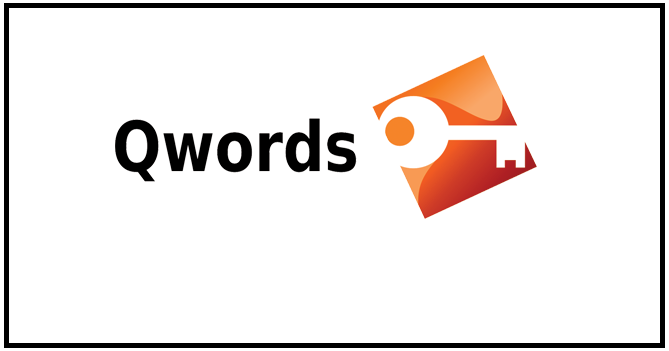 The company provides a reliable and fast WP hosting service at reasonable prices. The company was established in 2005 with capabilities in hosting, cloud and data center solutions, research and development, and integrated marketing communications. The company has dedicated servers to host WordPress websites.
Main Features
Providing SSL and Security plans for clients.
24/7 technical support with high enterprise server access
99.99% uptime and clustered DNS
 Plans
SSL- Rp 112.000 /thn-SSL certificate
Dedicated Server- Rp 499.000 /bln- Free Remote Security Support
Colocation Server- Rp 500.000 /bln- Full monitoring maintaining safe hosting
Dewaweb – Free Web Hosting for Non-profit Organizations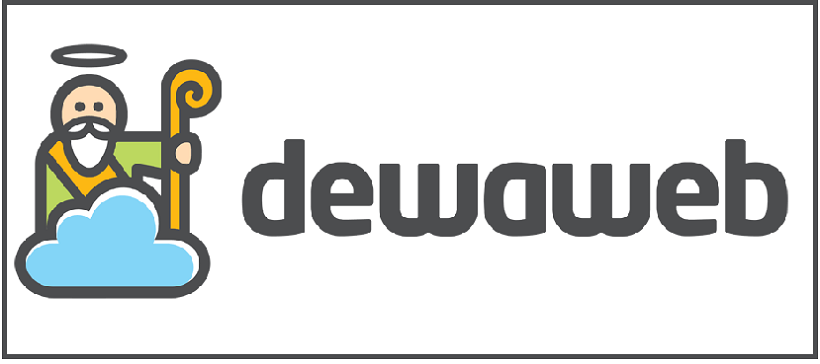 The WP hosting provided by the company offers free hosting for non-profit organizations. Dewaweb assures users of fast and dependable cloud servers.
The company that offers the number 1 web hosting service in Indonesia is equipped with stringent security and auditing processes to acquire the ISO 27001:2301 BSI Group certification.
Main Features
Ninja Support 24/7
99.99% uptime with SSD storage
Unlimited bandwidth with cloud hosting
Plans
Beli 2 tahun- Gratis 6 bulan
Beli 3 tahun– GRATIS 12 bulan
Beli 1 tahun-Gratis 2 bulan
BEON – Best Customer Support for WordPress Hosting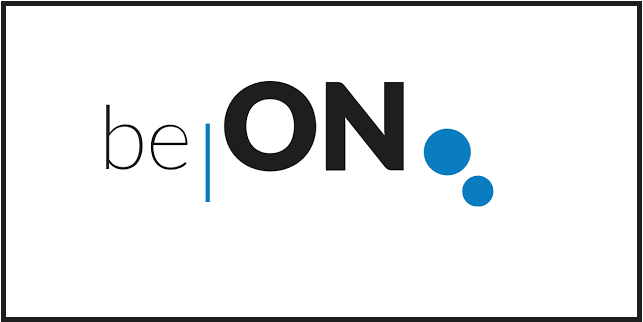 A premium WordPress hosting company that is ISO 9001 & 27001 company equipped with world-class server technology. The company has dedicated as well as VPS. BEON claims a response time of not more than three minutes from its technical team based on the data for a chat response. Seven out of its 10 clients have recommended the company's services. The BEON has packages with a 60-day money-back guarantee.
Main Features
Plans
Offers custom packages as per the client requirement.
JogjaHost – Unlimited WordPress Hosting in Indonesia

JogjaHost web hosting services started in 2010. The company is connected directly to the Open IXP Network which is an interconnection between multiple connections in Indonesia. The benefit of doing so is a fast speed avoiding delays. The WordPress hosting service implements the most advanced technologies.
Main Features
SSD unlimited dedicated hosting
Free SSL with 99% uptime
VPS high–quality hosting
Plans
Basic- Rp15k/Bulan-Unlimited SSD Storage, Bandwidth- 1 Website hosting-50% off
Big- Rp25k/Bulan- SSD storage- Unlimited websites-75% off
Max- Free SSL , free SSD storage- Rp60k/Bulan-50% off
Jagoan Hosting – User Friendly WordPress Hosting Platform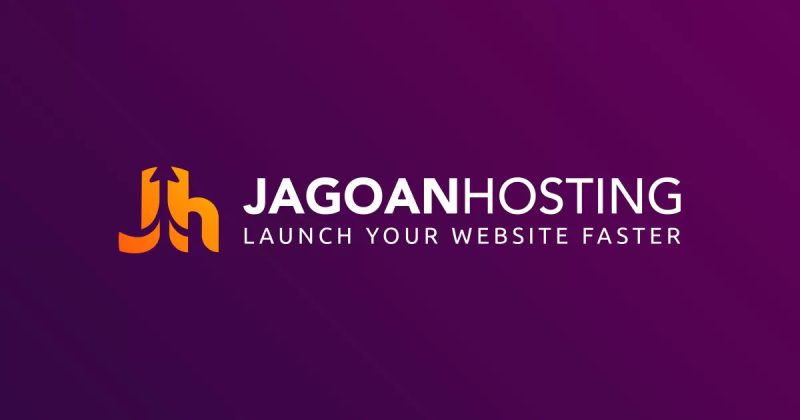 JoGoan is a member of the PT BEON Intermedia Group which has made a name in the web hosting industry in Indonesia. It collaborates with global business partners, Google and VeriSign. Its premium product is the Cloud Shared Hosting Indonesia inclusive of free Domain.com;
Main Features
Free SSL
99% Uptime
Free website builder available for easy website development 
Plans
Unlimited Hosting- Rp.9.000/bln
Corporate Harga Mulai- Rp.60.000/bln
Mix & Match-  Best Custom hosting features –free SSL- Rp.90.000/bln- Best Seller
VPS X- online server support- Best for WP hosting- Rp.80.000/bln.
Also Read: How To Secure Your cPanel Server For Better WordPress Security?
Indowebsite – Cheap WordPress Hosting Service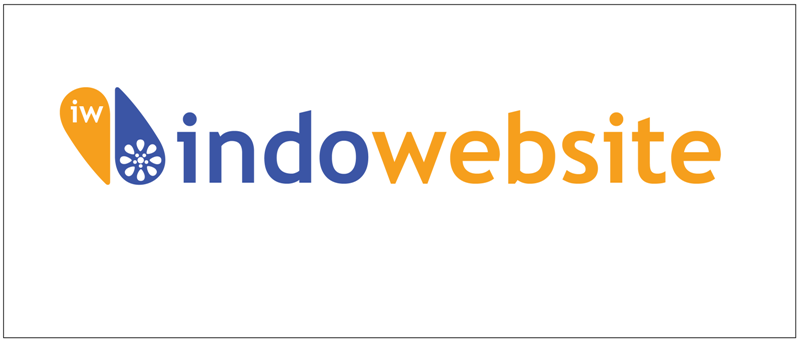 The hosting service improves the load speed of the WP websites. It has been providing hosting services in Indonesia for the last 12 years now. Activation time for hosting services ranges between three and 10 minutes. The hosting plans cover support for PHP, MySQL, and cPanel technology. This offer is designed for Indonesia webmasters with a limited spending budget.
Main Features
SSL support with unlimited SSD storage
24/7 technical support
Unlimited Bandwidth with server backup
Plans
Silver-Rp. 49.167/bln- Discount 80%- For beginners
Platinum- Rp. 82.500/bln- Discount 80%- For business sites
Diamond- Rp. 124.167/bln- Discount 80%- For enterprises to host multiple websites.
Choosing the Best Indonesia WordPress Web Hosting Service
The above information will help you choose the web hosting service as per your customized need. As a piece of advice, always consider the quality of service as your main benchmark rather than considering the cost. Also, webmasters and website owners need to spend time finding out the best web hosting partner.
Once you develop your website and host it, it will be running 24/7 and frequent changes might hamper the speed of the website. Rather than ignoring the important facts , it is better to handle them priorly
Numerous hosting companies make all kinds of promises but only a few of them deliver effective performance at a fair price. Therefore, take time in choosing the best WordPress hosting provider. One of the important factors is that if you are having a local business then it's better to consider a web hosting company that has a specific plan for Indonesia and their servers are in Indonesia.
In the end, don't forget to compare the website speed, uptime, security support, and other vital actions during the selection of a hosting partner!
FAQs – WordPress Hosting Providers in Indonesia
Which hosting is best for WordPress beginners?
Many WordPress hosting companies are providing customized plans for beginners. But if you are about to launch a new WordPress site for the first time, then consider the following points to choose the best hosting company.
Scalability for managing a functional WP website.
Server Security including Firewall to protect WP Site
Technical Support to fix the bugs
The add on services provided by the hosting company
The reputation of the hosting company.
Cost and discounts
Which is the best WordPress hosting for 2022?
You will be surprised to hear that WordPress is a very lightweight script, and it is compatible with almost all good web hosting companies. The simple requirements that WordPress put forth are:
PHP version 7.4 or greater
MySQL version 5.6 or greater OR MariaDB version 10.2 or greater
HTTPS support (SSL)
If you are considering a web hosting company for 2022, look for a hosting provider that is providing easy 1-click install options for WordPress. Every WordPress hosting company that we have listed in this guide offer full support for running a WordPress site for Indonesia. You can choose among them.
Which country server is best for web hosting in Indonesia?
There is a trend of offshore hosting for hosting websites, enterprise technology infrastructure, and data in data centers.
South Asian companies prefer to choose hosting servers placed in Singapore, Indonesia, or Australia. Considering the cost, Indonesia is the best location.
But before concluding, choose a WordPress hosting plan that is providing robust security, low latency, reliability, and freedom from government intrusion.
However, for hosting a WordPress website, you can consider the following criteria for choosing the best WordPress hosting providers in Indonesia:
Find a local company for easy communication
Look for effective long term plans
Look for a high-quality service provider
Don't compromise on the security part of hosting the WP website.