Last Updated on April 27, 2022 by Hosting Advice
Why is WordPress hosting so popular nowadays? Why do startups and business organizations and enterprises prefer WordPress hosting compared to other hosting platforms?
Well, WordPress provides the most powerful CMS that has simplified the work of webmasters. Today, WordPress has a 60.8% market share in the CMS market.
The key features to look at when evaluating which WordPress hosting service is right for you are server location, storage, bandwidth, and above all, the basic hosting capabilities
This post will guide you to choose a top-rated WordPress web hosting company in Singapore that is providing a better platform and cost-effective solution to launch your WP website.
Let's look into the insights and know the facts that will help you compare the various hosting service providers.
Things to consider while choosing a WordPress Web Hosting in Singapore?
The biggest advantage of choosing WordPress for your organization's website is its CMS. The flexible dashboard helps in maintaining the website. Beyond understanding the basic terminology, the key to making the right decision is to know what type of WordPress hosting plan can be beneficial for your website.
Often, we measure the credibility of a WordPress Website Hosting Service based on the following parameters:
Scalability
Security
Support
Server Setup
Depending on these parameters, you can find various web hosting companies in Singapore offering web hosting  plans. In Singapore, you will find many hosting service providers exclusively providing WordPress hosting.
Here are the common types of WP hosting:
A single server is shared with others at a low price. The setup is simple and easy. For startups and small-scale websites, shared hosting is the best option. In this setup the web administration is done by the company providing the hosting service.
Virtual private server plans
In this setup, you share the hardware with other users. You get your personal virtual space. VPS hosting provides many benefits such as dedicated resources, increased customization, affordable price, and so on.
Technically cloud hosting offers VPSs, but each virtual 'machine' is distributed through multiple servers. Cloud hosting plans are preferred because of their stability and affordable plans.
Dedicating hosting provides you with a physical server where you can host your WordPress website. Some of the benefits of dedicated server hosting include customization and scalability. However, you must opt for this plan if you have to host a large-scale website.
In the end, whatever type you choose, then make sure that service provider provides a plan with:
Greater Uptime
Extra Secure Storage
Daily BackUps
Facility to launch multiple domains
Automatic WordPress updates
How to Choose the Best WordPress Hosting in Singapore
When you are choosing a hosting service , you can ensure that the host company is providing an cost- effective plan along with the below mentioned features
Performance Optimized Hosting
Fast website loading speed allows the WP site to run smoothly. The web hosting company should be using the latest technology of PHP 7. x, HTTP/2, NGINX, and Memcached on an SSD storage.
Enhanced Security & Backup Protection
Automatic daily malware scanning & daily backup is a must for the WordPress website. A free SSL Certificate will be an add-on to secure web hosting.
Powerful WordPress Toolkit
Ensure your hosting service provides the latest WP tool kit with one-click security hardening and debug management.
Effortless Migration Tool 
Ensure the web host helps in migrating from the old service provider to the new one in a hassle–free way. Data security during migration is the main concern.
Top 7 WordPress Hosting Providers in Singapore
1. Host and Protect – Reliable WordPress Hosting in Singapore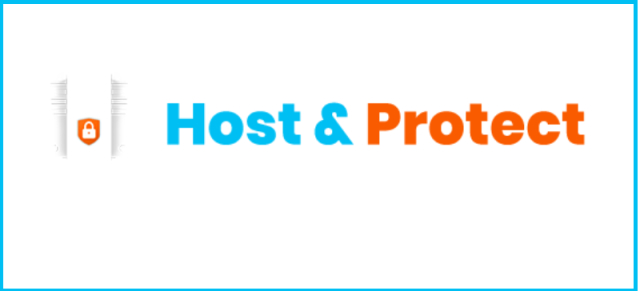 Host and Protect provide state-of-the-art WordPress website hosting, ranked to deliver excellent service by Trust Pilot. The hosting company offers a featured rich tariff and exclusive plans with lightning-fast WordPress hosting, unparalleled uptime and AWS Scalability. In addition, a firewall protection is provided to maintain a secure WP site with a powerful WordPress toolkit.
Benefits of Host and Protect WordPress Hosting
Providing the latest WordPress hosting environment, PHP 7x, HTTP/3, NGINX, and Memcached on an SSD storage.
Enhanced Security features with backup protection including a FREE SSL Certificate for your WordPress website.
Easy WP site management with simple migration technique,1-click security hardening, and debug management.
Malware detection and fixing security issues immediately.
Managed WP hosting plans including plugin security
Optimized plan to launch small scale websites
 Best Web Hosting Plans:
Secure WordPress Hosting- This plan is available for $10 per month with SSD storage
WordPress Security Maintenance Service- A web hosting plan including website maintenance is available for $45 per month.
Customized Plans- Clients can choose the features and services to create their customized plan for hosting one or multiple WordPress websites.
2. Siteground – Best Multipurpose Web hosting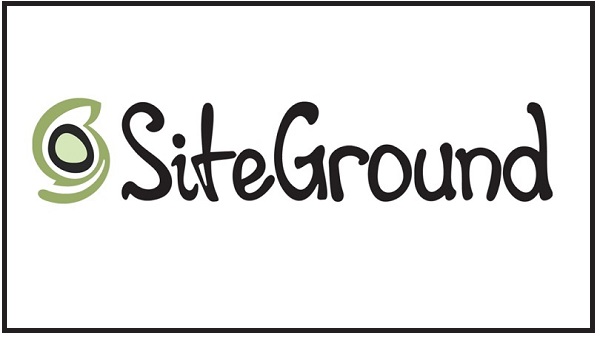 SiteGround is one of the top-rated WordPress Hosting companies in Singapore providing 24/7 support and a 30-day money guarantee. Their cheapest hosting plan goes for around $3.95 per month. Site ground is known for delivering the best customer services to maintain website speed, regular backup, and reliable service.
Benefits of choosing SiteGround WP Hosting
Providing fast WordPress powerful hosting platform recommended by WordPress.org
24/7 system administration, smart WAF, distributed backups
Cloud hosting is powered by Google Cloud
Powerful caching technology ensures improved performance
Providing a special plugin to control server environment and front-end optimizations
Sophisticated collaboration tools for WordPress
 Best WordPress Hosting Plans
SiteGround offers three WordPress hosting Plans- StartUpPlan, GrowBig Plan( Bestseller plan), and GoGeek Plan. Some of the best features are listed below
20- 40 GB of Web Space ( depending on the plan)
Free WP Installation, WP Migrator with WP updates
Free SSL, CDN, email, enhanced security
30-Days Money-Back with 30% faster PHP Staging and Git White-label Clients
SAVE 73%- $10.69/mo.-Discounted from $39.99/mo-unlimited websites
Free WP Installation, WP Migrator, SSL, CDN,email
Ecommerce Enabled with enhanced security features
100% renewable energy match with 30-Days Money-Back
3. A2 Hosting – Secure WordPress Hosting in Singapore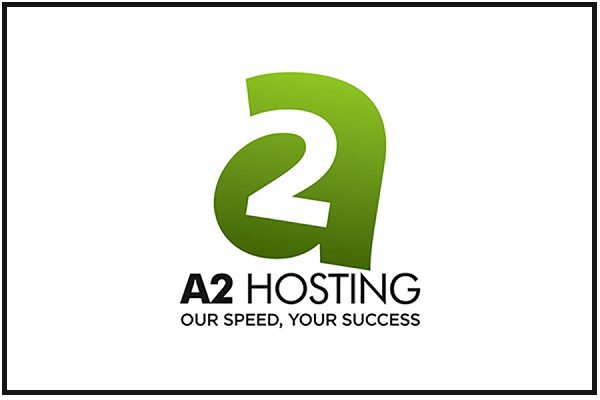 For WordPress beginners to professional site-building, A2 hosting provides a customized service at an affordable price. A2 Hosting is mainly focused on delivering secure, speedy, and stable WordPress hosting. As the best web host solutions, they offer amazing and ultra-reliable services.
Benefits of choosing A2 Hosting
Free Daily Malware Scans (Fly & Sell Plans) auto- check site for malware and other vulnerabilities. An instant alert is flashed, in case an issue arises so that you can address it immediately.
Brute Force Attack Protection is provided to maintain a safe site by blocking unwanted login attempts from malicious botnets and distributed attacks.
An automated Spam Filtering service is included so that the site is protected from being bombarded with spam content
WordPress hosting includes A2 optimized plugins to pre-configure speed and security settings
Host your WP site close to your visitors with global data centers. Turbo servers provided by A2 hosting services work fastest for the WordPress sites.
A2 WordPress Hosting Plans
 A2 hosting provides two types of WordPress hosting services – Managed and Shared hosting. You can pick the most appropriate service as per your requirement;
Managed WordPress Hosting
Managed hosting has four plans-  Run (1 website hosting), Jump(5 website hosting), Fly and Sell (unlimited website hosting)
Shared Hosting also offers four plans– Startup, Drive, Turbo Boost, and Turbo Max. Some of the features included in shared web hosting plans are
NVMe SSD storage,
Free SSL certificate
Optimized Security and scalability
Automatic Backup with a money-back guarantee
4. Vodien – Fully Managed WordPress Web Hosting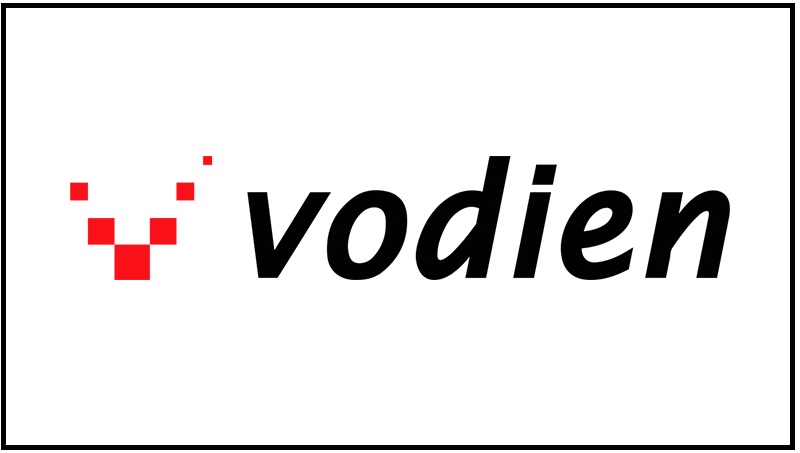 Vodien is a Singapore-based WordPress hosting provider that helps you create corporate websites, blogs, and e-commerce sites. They currently manage 2 data centers with the latest WordPress version offering .sg, .com, and .net domain names. Vodian is among the best web hosting companies in Singapore providing a fully managed WordPress hosting platform with blazing fast speed. On top of that, caching technology ensures WP security is plus for all WP sites.
Benefits of choosing Vodian Hosting
Easy uploading of files and folders by FTP client or directly via SSH.
Host your website with the latest WordPress Version with the staging environment.
Facility to do live testing of new codes, designs, or implementations on your production site
WP-CLI allows you to take admin actions for WordPress admin. You can link your WordPress account with our Pre-installed GIT to create WordPress repositories, "branches" and include control changes for your WordPress sites.
Vodien Distributed Denial of Service (DDoS) protection defends you against external attacks, preventing changes of site and email outages.
24/7 monitoring helps in troubleshooting issues and fixing them immediately before the WordPress performance gets affected.
If you don't get satisfied with our hosting service, a money-back policy within the first 30 days is provided.
Web hosting stands for a 99.9% uptime guarantee for your WordPress website and has the hardware/implementation to support that.
Vodian WordPress Hosting Plans:
WPValue – This is Vodien's basic WordPress hosting plan available at an affordable price of $10.68/ month. You can host 1 website with it and it comes with 10GB SSD storage, unlimited bandwidth, and up to 100,000 visitors per month. On top of that, you can avail the facility of unlimited data transfer.
Plus – If you are about to launch an authenticated and enriched WordPress website, you can go for For Vodien's mid-range hosting plan with$17.25 per month. You can host 2 websites with it with 25GB SSD storage, unlimited bandwidth, and up to 400,000 monthly visits having an unlimited data transfer facility.
WPUltimate – This is Vodien's most expensive (and full-featured) plan currently priced at $27.23 a month. You can host up to 5 websites having a storage capacity of 50GB SSD storage, unlimited bandwidth, and up to 1,000,000 visitors per month. Above all, you get an easy migration plan with SSH and SFTP access. In addition, you can get access to premium WordPress themes and plugins
5. Exabytes – Fastest WordPress Hosting in Singapore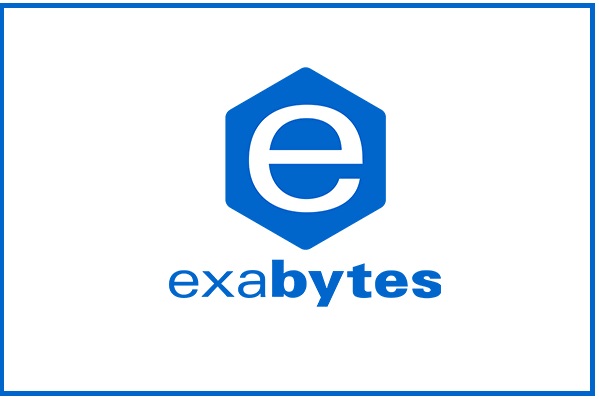 Are you trying to grab the best deal for the managed WordPress Hosting? You can get fast and feature-rich WordPress hosting in Singapore with one click site migration facility, SSD storage, and excellent backup on a daily basis. On top of that Exabytes Hosting Comes with Google Site Kit In addition the experts guide you to manage the WordPress dashboard for better maintenance and update alerts.
Benefits of Choosing Exabytes WordPress hosting
Exabytes WordPress Hosting provides ultrafast speed with restoration and easy migration capacity providing SSD storage. Apart from this, here are some of the benefits of WordPress hosting with Exabytes:
Optimized Website Speed with 150 GB Fast SSD Storage
Enhanced Security with the automatic malware scan and fixing with security patch
Affordable lifetime Domain with.SG /.COM domain
WooCommerce friendly hosting plans
Free SSL, Free Exabytes Web Design Credit
Dedicated Account Manager with updated WordPress Version
100 Days Money Back Guarantee
Best WordPress Hosting Plans:
WP 12 Ecommerce- The plan is available for S$16.99/mo offering dedicated space to launch the WP site.
WP 12 Business- – An all-in-one business WP site hosting plan currently available for S$7.99/mo is the most popular plan.
WP 12 Ultimate- For the security and enterprise domains, this is the best plan available for S$39.99/mo
WP 12 Beginner- The best-suited for WordPress beginners plan is available for an affordable price of S$3.99/mo with good management support.
Exabytes is right now offering customized saving plans where you can save up to 80%. With the support of Cloudflare and 100 day, money-back guarantee.
6. Kinsta – Best Managed WordPress Hosting in Singapore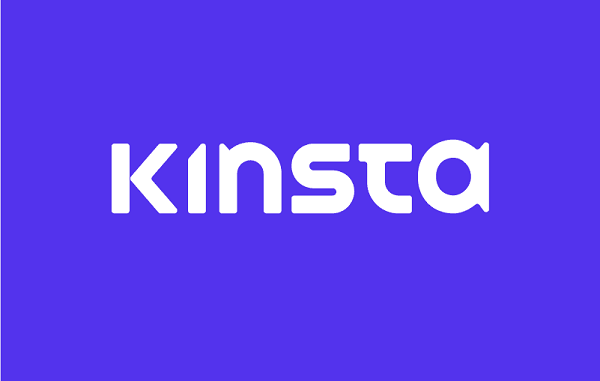 Kinsta's Singapore-managed WordPress hosting is perfect for bloggers, agencies, developers, enterprises, and WooCommerce stores. The hosting plans are powered by Google Cloud, with lightning-fast load times and 24/7 support from veteran WordPress experts.  The hosting service is offering a 30-day money-back guarantee to launch new websites.
Benefits of choosing Kinsta's WordPress Hosting
Choose one of the 29 Google Cloud Platform regional data centers for each of your sites.
Expert WordPress developers will help you out with any issues you may have.
Highly secure network with security protocols, firewalls, daily backups, uptime checks
Supportive Environment for WordPress with Nginx, LXD containers, PHP 8.1, and MariaDB.
Staging area provided for development, testing, or tweaking and tuning
The powerful site administration and regular checking for malware
Best WordPress Hosting Plans :
Starting from the basic plan of S$30/mo till business enterprise plans up to S$1500, The company offers various features. However, Kinsta is a popular service in Singapore for WordPress website hosting as they provide automatic scaling, state-of-the-art security for customers' data, unmatched performance, and blazing fast support to maintain a secure WP site.
7. Hostinger – Cheapest WordPress Hosting in Singapore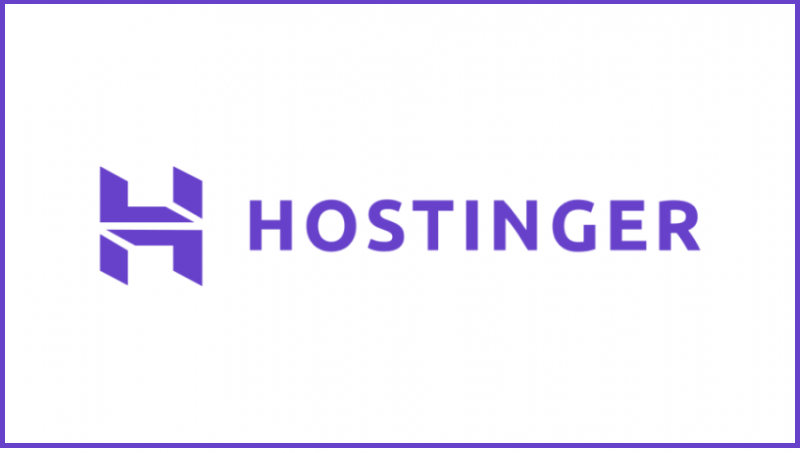 Hostinger offers a featured WordPress hosting for the.SG domains with a guaranteed 99.9% uptime, speed-optimization features, and industry-leading security. On top of this, Hostinger is a leading hosting service in Singapore known for its 24/7/365 WordPress Support at live chat. This allows webmasters to fix the issues occurring in maintaining a secure site.
Benefits of Hostinger WP Hosting
Security checks provided for malware detection
WP Cpanel details provided with complete control on dedicated managed servers
Pick the nearby data center location in Singapore for hosting your Wp site
Top class WP hosting service maintaining bug-free environment
Best Plans for WordPress Hosting
Single Shared Hosting– Ideal solution for beginners available with the affordable offer of $ 1.99/mo USD- Save 80%
Premium Shared Hosting- Most popular plan available for $2.99/mo USD with a 75% saving
Business Shared Hosting- An optimized plan for small businesses available for $4.99/mo USD with a saving of 71%
Conclusion
Now that you have seen the performance comparison of the top WordPress hosting companies, it's on you to decide on the hosting company and plan!
In our in-depth WordPress hosting review, we recommend choosing a featured and secure WordPress hosting. Saving on choosing a plan might affect the website's performance.
But truly, the above-listed WordPress hosting companies will provide stability and great service offering great uptime, fast servers, quality support, and extremely suitable prices.
All we can say is that choosing the best WordPress hosting is important for your business growth. Understanding all the options and knowing which one fits your needs is crucial to making an informed decision.
FAQs – WordPress Hosting in Singapore
1. Which hosting is best for Singapore?
With the rise of technology in Singapore, you can find a lot of hosting service providers. However, not all hosting service providers are the same. Some may offer more features while others may focus on other aspects like how to create a blog easily. But how do you know which is the right hosting service provider for Singapore? If you want to start a blog but don't want to go through a lot of hassles, here are some features you should look for in your hosting service provider:
Create beautiful blog designs easily with drag and drop capabilities
Hosting plans with easy price plans
Robust website stats
Solid uptime performance
Get help from an expert 24/7
2. Which hosting company is best for WordPress?
The answer to which hosting company is best for WordPress is subjective and depends on what you need.
If you're looking for the cheapest option, then go with Hostinger. If you're looking for blazing fast speeds, then I'd recommend Exabytes. If you just want a reliable host that won't let you down, then Host and Protect is your best bet.
3. Can I use Bluehost in Singapore?
Yes, you can use Bluehost in Singapore. The company doesn't have a data center in Asia-Pacific, but it offers a caching service that allows a faster loading speed for your website. It's also a recommended hosting provider by WordPress.