Last Updated on March 25, 2022 by Hosting Advice
Thinking of creating a website in Nigeria? If so, you'll need a fast and reliable web host, the foundation that powers your site. There are two main options for hosting your Nigerian website:
Choose a small local host based in Nigeria
Choose a larger and more recognized international host.
As you will see throughout this post, we recommend that you choose option 2: an established international host.
Although there are many local Nigerian hosts, their performance is simply too slow. In fact, we discovered only one local host that produced a decent performance.
What Makes A Good Web Host For Nigeria?
Before we get into the details, we need to understand what makes the best web host.
A web host determines the speed, reliability, and stability of your website, so it's important to make the right choice. So what exactly are we looking for?
Speed
We all know the importance of website speed. And speed all starts with a fast web host. A web host should respond within 200ms (according to Google), so look for a provider that responds quickly in your location and around the world.
Uptime
"Uptime" is a measure of reliability. In other words, it is the percentage of time that your website is online. Even a 98% uptime can mean your site is down for six days of the year (!) Look for an uptime of 99.8% or more.
Security
There is nothing worse than being hacked. What would you do if you lost all your content and hard work? This is why web host security is so important. A good host should have automatic updates and malware scanning. Some even come with a free SSL (security) certificate.
Backups
As an added security and convenience feature, many hosts now come with regular automatic backups.
Customer Service
Ideally, your web host should have 24/7/365 customer service. Most hosts now have customer service options including phone, ticket systems, and online chat. Please note that some hosts charge extra for a premium support service.
Storage And Bandwidth
"Storage" refers to the amount of content, images, and data you can store on the host's servers. And "bandwidth" is the amount of data that can flow through the server. This has an impact on the speed and number of visitors. Naturally, we want the most storage and bandwidth within reason.
Price
Don't always settle for the cheapest webhost. It may end up causing you problems with speed and reliability. It can even stop you if your website starts to grow. At the same time, you don't need to spend a fortune! Find an affordable host with all the features you need.
Best Web Hosting Companies for Nigeria Audience
Many web hosting companies are available worldwide that provide incredible support , features and benefits, user-friendly menus and interface, along with convenient and scalable plans. Nigerian users can take advantage of this and opt for beneficial deals for the hosting solutions of these multinational services.
1. Host and Protect – Reliable WordPress Hosting in Nigeria
Host and Protect offers an impressive range of hosting packages, including managed WordPress and WooCommerce hosting.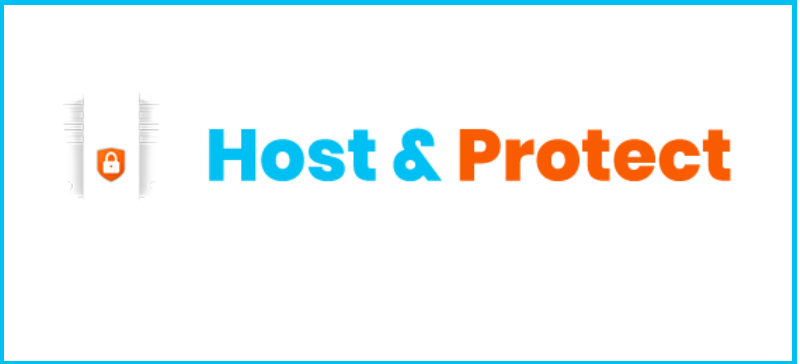 Based in California, Host & Protect has only been around since few years, but is quickly becoming a darling of the hosting industry, with over a million active sites. The company provides powerful tools for experienced web developers while promising a simple hosting experience even for beginners.
Host and Protect offers everything from simple shared hosting (with website builder included) to managed WordPress and WooCommerce plans, scalable cloud hosting, dedicated servers, and enterprise solutions.
You need to find a web host that matches your specific needs. Host and Protect's features, ease of use, performance, and support. Read on, and we'll see if the industry's newest darling is likely to boost your skills and your website.
High-performance secure servers
Secure Account Setup
Free routine malware scans for your code, no setup needed
Free routine malware scans for your database too, no setup needed.
Your code has a safe home in our free private git hosting. Its included by default, and it's super easy to use.
See changes in your code over time using our codelab service.
2. Hostinger – Best Overall Web Hosting for Nigeria
Hostinger is well known globally, but also in Nigeria. It's extremely cheap, and even more so if you buy a plan from Nigeria. It could be as cheap as 11 Rand. With that peremptory low price comes a bit slower speed. Hostinger guarantees 99.9% Uptime, and they achieve that, but the latency could reach 840 SP.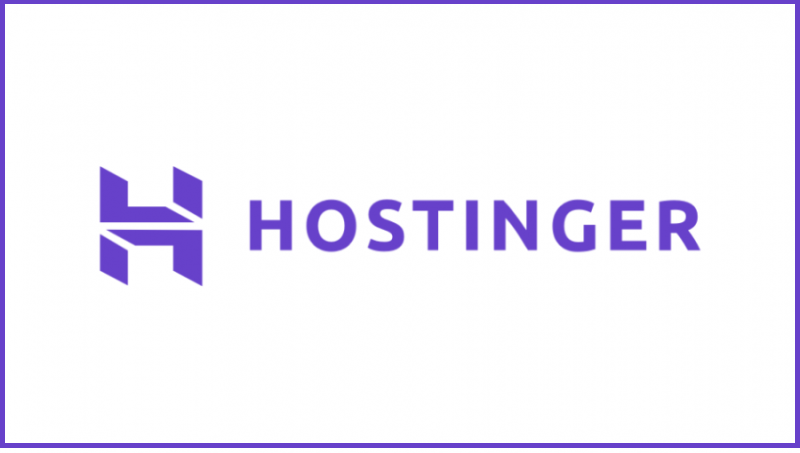 The company offers a number of solutions from which you can enjoy any part of the world through Cloudflare technology which is also a great advantage of Hostinger services. Hostinger offers many different solutions for various situations. All plans include many notable features that make Hostinger a preferred choice.
Hostinger has reached 29 million customers, with a percentage coming from Nigeria. It did that with its user-friendly interface and initial setup. Elaborate, Hostinger has an automatic 1-click WordPress installation that you can take advantage of, when you become their customer. Other benefits you can use at Hostinger are these:
Free SSL certificate
Cloudflare Nameservers for DDoS Protection
Extra protection (from other types of attacks)
DNS management
Free email and a free domain
24/7/365 Support
3. WPX – Fastest WordPress Hosting Services for Nigeria
WPX prides itself on being the world leader in WordPress hosting, and their claim to be the fastest WordPress provider is yet to be disproved. Adding to this fame, they released their own content delivery network in 2018 called WPX XDN.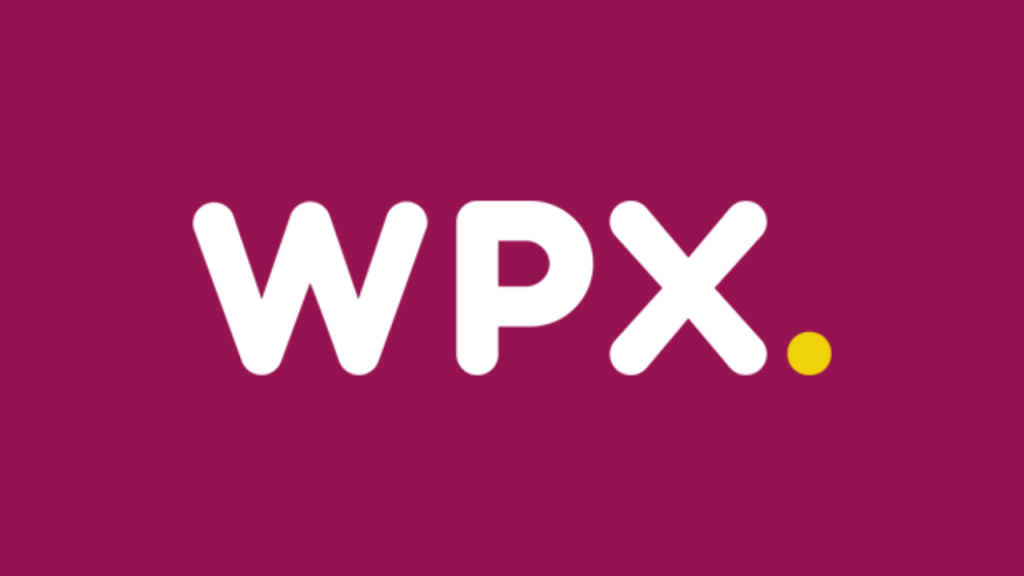 The XDN network covers over 20 endpoints with one of them placed in Johannesburg, Nigeria. That's right, if you want to use their services for Nigeria and want high speeds and security, WPX has you covered.
WPX has a strong focus on getting a managed WordPress hosted service to their customers in Nigeria by also offering a reasonable price. You can count on the availability of free WPX support teams, unless you want to get used to the Glossary of Terms page for beginners of WordPress and hosting provided on the official WPX pages.
WPX also offers its users in Nigeria, redundancy and guaranteed 99.95% uptime. Other beneficial features of WPX are listed here:
Managed Service
24/7, 365 days support
Unlimited SSL Certification
Solid State Drives
PHP 7.x included
1-Click WordPress Installs
4. Cloudways – Best Cloud Hosting Solutions in Nigeria
Cloudways is the Cloud Host King because it offers five different services, all of which are great platforms and ideal for developers. It has great affiliate deals, great managed VPS plans for serious business owners who want reliable service but don't have time to set up and manage everything themselves.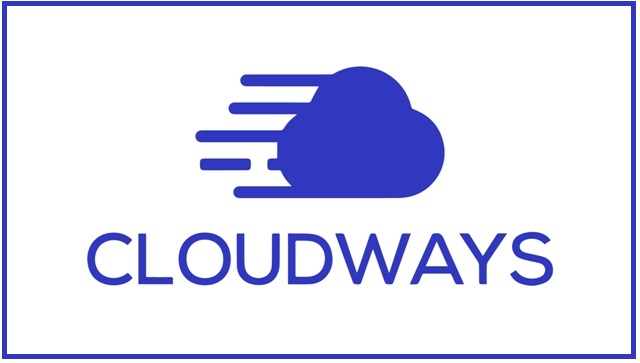 Moneywise, Cloudways offer quite high rates but they are all justified considering that the services they provide are professional level and offer everything one would need from them. From cloud services, through regular security patches, to 24/7/365 support, Cloudways has it all for developers and business owners who enjoy their work.
Cloudways is tested among Nigerian users and they agree that every solution is exactly as advertised and that their websites have no issues once running. Besides the built-in cache and SSDs, Cloudways also offers maximum speed and reliability, as well as Apache and NGINX servers, plus modern databases for a truly optimized stack.
Here are the main benefits you will get if you choose Cloudways as your hosting partner:
Staging environment
HTTP/2 compatible servers
SSH and SFTP access
Optimized with advanced caches
Unlimited app installation
24/7 real-time monitoring
Top 6 Local WordPress Hosting Providers in Nigeria
Although local hosts are not as huge as international companies, they have excellent speeds, almost no ping, and competitive prices for their excellent hosting services. Here, we'll review the Top 6 Local Hosting Companies residing in Nigeria, each representing a different type of hosting you might need for your web strategy.
1-Grid is the first choice for a hospitality business in Nigeria that specializes in all major web services available. One of the advantages of choosing them over other competitors is the no contracts policy applied to the purchase of any plan.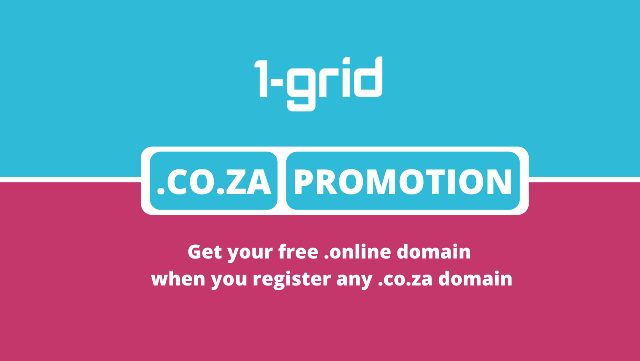 Even their cheapest plan offers enough resources and tools to create an excellent, medium-sized WordPress-powered website. The ability to install some of the most popular content management systems is available to all users.
Unlimited traffic is present on all plans, plus a very large inode size. Advanced web server features are also implemented, making it very easy to run all kinds of web frameworks and web applications.
Since this is the most popular type of service and many people will rely on it, 1-Grid has implemented advanced security features including a firewall, the ability to install an SSL certificate, and automatic backups. The servers on which the sites are hosted are specially optimized for optimal performance. As far as shared services are concerned, all come with instant activation. The advantages you get by trusting 1-Grid Hosting in terms of shared service are:
Website Builders
Safe backups
Easy CMS installation
Virus filtering
Web statistics
Spam filtering
2. Domains.co.za – Best Reseller Hosting in Nigeria
Domains.co.za is a great partner to have when offering reseller solutions. It is a very experienced company that offers a no-contract service allowing clients to be very flexible. Along with this, there is a 60-money-back guarantee, which is one of the longest in the industry. The combined offer of domains and reseller hosting packages hardware and servers optimized to provide the ability to run even the heaviest applications without any problems. For customers moving from another host, the sales team can provide website migration assistance.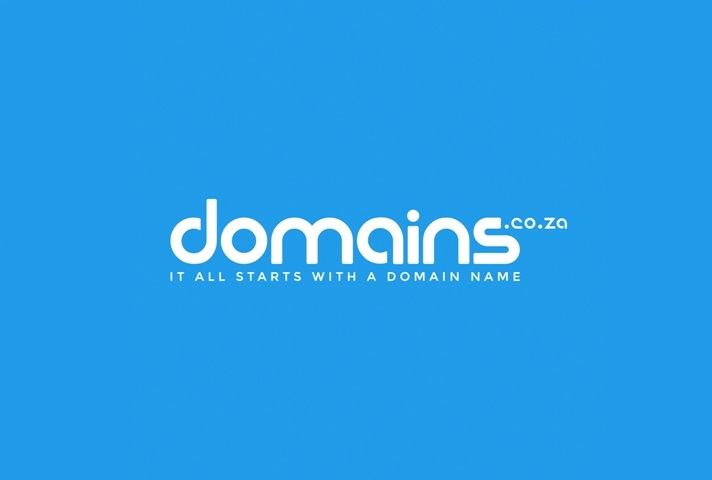 We like this offer because all plans include many extras that may be paid options with competitors. An example is the automatic spam protection which is activated with the mail service. The system creates automatic restore points (backups) weekly to which users can easily revert.
Using the powerful administration panel, customers can easily deploy complex CMS installations. Premium support is always available if users encounter any issues. Some of the advantages of choosing this company are:
60 Day Money Back
Weekly backups
Spam & Virus Protection
24/7 monitoring
WHMCS integration
Hosted locally in Johannesburg
Security for WordPress
3. Hivoox – Best Dedicated WordPress Hosting in Nigeria
WordPress hosting in Nigeria with a web host that gives you security and speed for your website. We will offer you the best web hosting service in Nigeria, adapted to your needs, and do all the necessary configurations for you for the proper functioning of the website in Nigeria.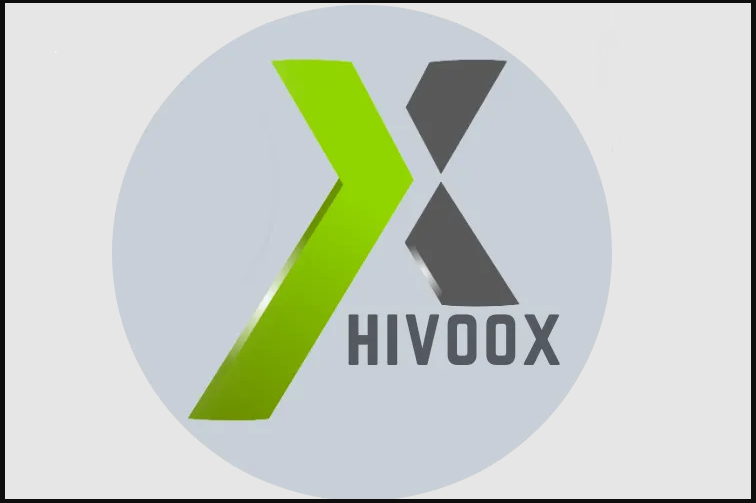 Our service is offered mainly for companies or individuals who wish to have a web hosting for their site in Nigeria in order to facilitate access to Internet users resident in Nigeria and improve web referencing in Nigeria.
With this service, our technicians take care of all the technical aspects and the necessary configurations to help you in the operation of the website in Nigeria.
Whether you are an individual or a company in Nigeria or abroad, you may need to have quality web hosting for your web in Nigeria and take advantage of our expertise to carry out your project. Throughout our collaboration, you will have a team of experienced technicians to help you with whatever is necessary.
Nigeria web hosting for website or other.
Technical team for the necessary configurations.
WordPress Shared or dedicated servers with support.
Reliable and fast hosting for sites in Nigeria.
Hosting for your domains in Nigeria or abroad.
Colocation provider Afrihost is one of the best companies to consider for such services in Nigeria. They offer the option of hosting a single server, half or full rack, and at a very reasonable price, offer many features included in the plans. Colocation by design is known for long-term contracts, the company offers a 60-day double money-back guarantee to ensure their customers are satisfied. The machines will be placed in a state-of-the-art data center in Johannesburg.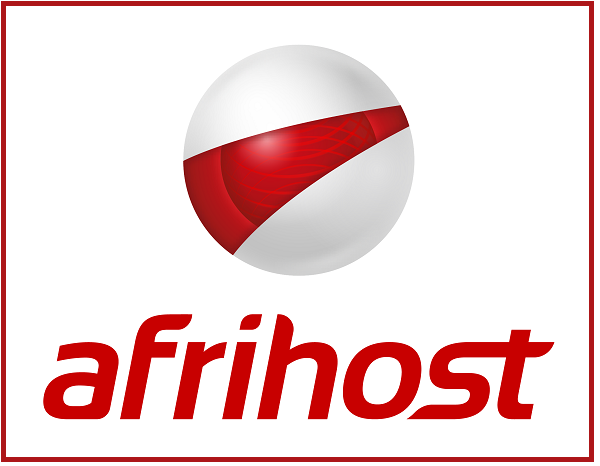 One of the benefits of relying on this company is their special Customer Zone, a centralized portal from which users can manage their connectivity and backups. All plans guarantee 24/7 dedicated support and no setup fees. The benefits of relying on them are:
24/7 Priority Support
Tier-1 Data Centers
FREE Setup
Fast and reliable network
Mellanox Switches
60 Day Double Money Back Guarantee
5. Hostworx – Best VPS Hosting in Nigeria
Hostworx is a top choice for running a wide variety of web VPS projects. The servers offered by this company are all enterprise-level and offered at very competitive prices. Looking at the rich feature set, we found out that their VPS plans are among the best in Nigeria. All plans feature Unlimited Bandwidth, which is essential if high-traffic applications are deployed.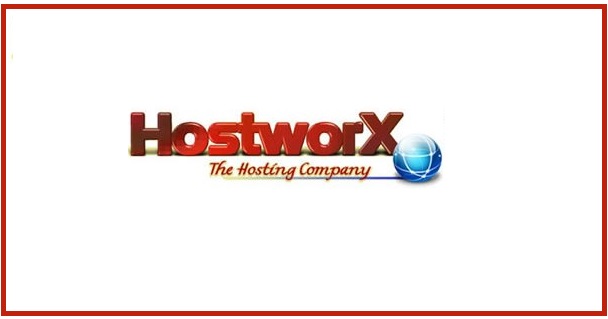 Customers will have completed full management access to their servers, which will be deployed in a data center designed to be low latency and equipped with a super-fast connection to the Internet. All machines are built to last: they feature fault-tolerant RAID disk arrays and Intel Xeon processors.
You can count on the following benefits when looking at this company:
Money-back guarantee
Full VPS management access
24/7 Expert Support
Optimized hardware
Hosted locally in Nigeria
6. Cloud.co.za – Best WordPress Cloud Hosting in Nigeria 
By opting for a Cloud.co.za hosting package, you are choosing a complete hosting solution for your website, with everything you need to carry out your projects. By outsourcing the web hosting of your sites and applications, you eliminate any hardware constraints and benefit from greatly increased data security.
Cloud.co.za offers Cloud computing services to companies (TPE, SME, ETI and large accounts) as well as to public organizations.
Cloud.co.za has a secure infrastructure (IaaS) and also guarantees control of the location of user data; Our data centers are installed in CI and will subsequently cover the sub-region.
Cloud.co.za builds and develops a network of partners made up of publishers, SSIIs, integrators and resellers so that they can offer companies and administrations new solutions, sources of competitiveness and growth.
Once subscribed to one of the web hosting offers, you will be able to store data relating to your website, messaging and database in a disk space reserved for your site within our servers for the entire period. of your subscription.
During this period, you have unlimited access to your data as an administrator, but also to your employees and customers as visitors to your site.
Unlike free web hosts, Cloud.co.za hosting guarantees you a fixed IP address depending on your region for better referencing with search engines, no advertising on your sites as well as high availability which reaches an average of 99%.
All hosted hardware machines depend on fast solid-state drives, Intel processors, and an optimized network. Customers of the service can benefit from the following features:
User-friendly control panel
Automatic backups in case of emergency.
Operating system management
DNS management
Rapid deployment
Free static IP address
Multiple locations
99.95% uptime per year
Local Nigerian Host Or International WordPress Host?
As we mentioned, you have two main options when it comes to hosting a website in Nigeria.
Choose a local host with servers in Nigeria A local host can cater to an African audience, but they are generally slower in the rest of the world.
Choose a global host that covers Nigeria, a global host will give you fast speeds all over the world. Large international hosts may also have better technology, customer support, and security.
Other Considerations For Nigerian Web Hosting in 2022
Purchasing web hosting for a Nigerian site in 2022 raises two additional considerations.
Supported Payment Methods: As many people do not use a credit card in Nigeria (due to high levels of fraudulent activity), you may need a web host that accepts direct bank transfers. Local hosts are more likely to accept this.
.NG Domain Name: You may want a .ng domain name. Unfortunately, most international hosts do not support .ng domain registration. However, you can register the .ng domain with a third party domain company (see list of reputable registrars) and then simply point the nameservers to your host. (In general, we recommend that you do this, as it provides additional protection if you ever want to change your hosting.)
Conclusion – Best WordPress Domain Hosting Nigeria
Nigeria has plenty of choices when it comes to hosting providers. You can choose a cheap, but reliable international hosting with specific services for Nigeria or a totally local hosting solution. You can also choose the type of hosting that best suits your website and needs.
Instead, we recommend the superior speeds and ultra-reliability of international hosts like Host and Protect. Even in Africa, its performance is outstanding.
We hope we have given you enough information based on our research to choose among the best hosting companies for Nigeria.
Nigeria Web Hosting FAQs 2022
1. What is Web Hosting?
A web hosting service is a type of Internet service that allows individuals and organizations to upload their websites to the Internet. For example, if you create a website or type of content that other Internet users need to have access to, you must host it on the Internet using a specific service. This practice can be done by purchasing a plan.
There are different types of solutions like:
Shared Solution (Server shared between multiple users)
Dedicated (A dedicated server just for you)
VPS (Virtual Private Server)
Cloud (services provided to customers through multiple connected servers that make up a cloud).
2. How much does Web hosting cost per year?
The cost of web hosting services varies depending on your needs. For each site, it is a different price and it depends on the hosting provider and the package you are going to choose. For example, cheap shared hosting solution in Europe , USA or UK , the price you will pay is around $100 per year. But if you have a larger business and need better performance, the service may cost you more than $1250 per year for a normal Cloud solution plan.
3. What is the best web service to start a website?
There are many hosting services available like Shared, VPS, Cloud, etc.
But which one is the best to start with. Judging from our experience, the best service to start with is a shared solution.
Even there are many different opinions on the best way to start your site with this type of service. Here you can find out why the shared solution is best for your first website.
4. How to get a domain name and hosting service?
There are many hosting providers that give away a free domain name when you become their customer. But how do you get a domain ? We all know that free services aren't the most reliable. If you want to start your website, make sure you have Google Friendly Domain Name .
5. How to change/migrate your web hosting service?
If you think the host service you're using isn't meeting your needs, it's time to migrate.
Site migration is a huge topic and there can be thousands of reasons for moving from one company to another.
The easiest way to migrate without losing any information is to choose web hosting that offers this service for free. Most major hosts offer free migration for WordPress sites, other CMS and custom sites.
There are also many different tools with which you can do this job. Here you can find the best migration tool for you.